Tech
Fancy a piece of sordid tech history? Fleabayer is flogging the first production Spectrum Vega+ console for £1,500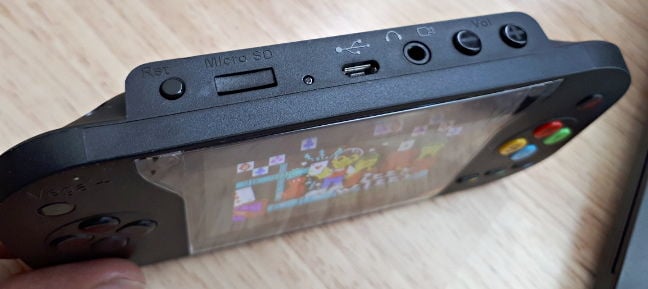 In the long history of crowdfunding disasters, few stories spring quite as quickly to mind as Retro Computers Limited's ZX Spectrum Vega+. The premise was simple: bring the joy of 1980s 8-bit gaming to a pocketable form factor. Around 4,500 people collectively stumped up £513,000 to bring it to life.
In reality, only a few hundred consoles were delivered. Legal action followed, both from backers who paid £100 apiece, as well as from one contractor who claimed Retro Computers failed to pay him for work performed.
In 2019, the company was wound up, with the latest Companies House filing showing claims from creditors of £1.278m. It remains a cautionary tale.
And if you want to own a piece of this history, you can, provided your pockets are deep enough.
One eBayer has listed what appears to be the first Vega+ console to leave the production line, touting a serial number of "001". The machine, described as "never used", commands a Buy It Now price of £1,500, or fifteen times the original price.
Despite the high cost, the seller has no illusions about the quality of the device, which they described as "disappointing".
"Gaming performance rating is close to 0," they added, noting the dearth of games included. Although the Vega+ was advertised as having over 1,000 titles, the real number was a fraction of that after Sky revoked its licences to much of the Spectrum back catalogue.
El Reg notes that when we first reviewed the device in 2018, we were disappointed by the cheap and plasticky build, the nearly unpressable buttons, and the Vega+'s propensity to periodically shut down without warning.
It's not uncommon for vintage machines to command a resale price beyond their original RRP, with the Apple 1 and limited-edition JLPGA Powerbook 170 both noteworthy examples. Even machines panned for their original naffness, like the Apple Lisa and Apple III, remain sought after in the years following their release.
One can't help but feel the Vega+ hasn't quite met the grade for its proposed £1,500 cost, however. We suspect the seller is aware of this as they seem willing to swap the console for some guitar equipment.
Still, if the seller actually manages to flog it, we'll readily doff our caps to them. They would have actually managed to make money from selling the Vega+. We can't say the same for Retro Computers Limited. ®
Source link