Tech
Firefly Aerospace's Blue Ghost lunar lander set to ride a SpaceX Falcon 9 to the Moon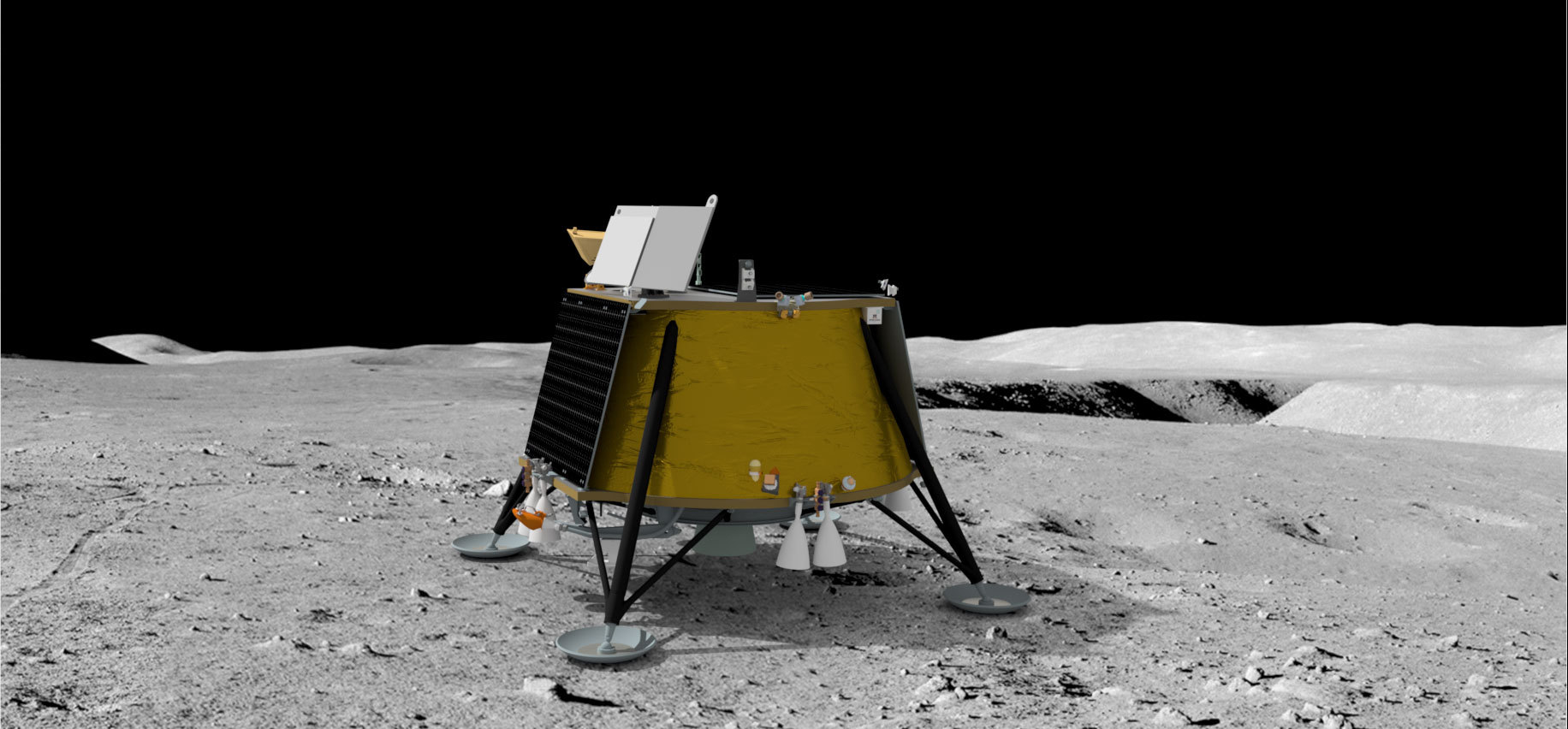 SpaceX has notched up another order for a mission to the Moon, this time from Firefly Aerospace for a 2023 launch for its lunar lander, Blue Ghost.
Firefly Aerospace was awarded a cool $93.3m last February to deliver a suit of payloads to the Moon in 2023 under NASA's Commercial Lunar Payload Services (CLPS). The payloads, both government and commercial, will be operable during transit, lunar orbit, and on the Moon's surface.
The selection of the Falcon 9, according to Firefly, means that only a minimal amount of Blue Ghost propulsion resources will be needed. This means, in turn, that more than 150kg of payload will be deposited on the lunar surface, where the lander is expected to operate for a complete lunar day and at least some of a lunar night.
SpaceX is doing rather well on the lunar mission front. A Falcon 9 launched the SpaceIL Beresheet lander in 2019 and other missions, including Astrobotic's Griffin lander and NASA's water-hunting Volatiles Investigating Polar Exploration Rover (VIPER), are planning to use the company's wares. The 2023 Astrobotic launch will, however, use a Falcon Heavy.
NASA's initial components for the lunar Gateway are due for launch on a Falcon Heavy in 2024. SpaceX also won a contract for NASA's human landing system, although rivals Blue Origin Federation and Dynetics have since unleashed the lawyers in protest.
Firefly does have its own rocket, the Alpha. However, as well not really having the oomph to carry out the Blue Ghost mission, Alpha has yet to launch. The first might occur as soon as next month, but the rocket is strictly designed to send a metric ton to Low Earth Orbit or up to 630kg to Sun Synchronous Orbit. The company's Beta rocket can loft heftier loads, but trails the Alpha in development. ®