Tech
Freenode IRC staff resign en masse, unhappy about new management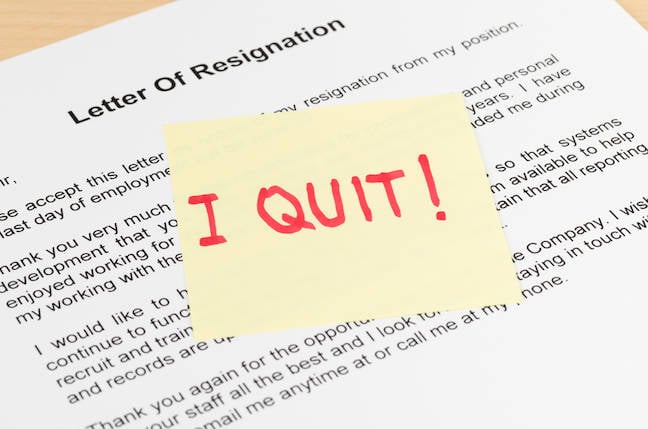 Most of the volunteer staff of Freenode, an internet relay chat (IRC) network dating back to 1995, have resigned in protest over what they describe as a hostile takeover of the chat service.
And many have launched an alternative service, Libera Chat.
Freenode, which has focused on serving as a real-time communication channel for free and open source software projects, currently has about 76,000 users and 42,000 chat rooms.
In a resignation letter, a staffer called Christian, who is also known as Fuchs on Freenode, said after 10 years helping with the network, he is leaving because he disagrees with the direction being taken by Andrew Lee, founder of VPN firm Private Internet Access (PIA), who acquired a controlling interest [PDF] in Freenode's holding company in 2017.
Christian said that at the time of the 2017 transaction, the terms of the deal were not disclosed to staff, although promises were made that Lee would not have operational control over the Freenode IRC network.
That apparently has changed. "The democratically elected heads of their respective teams, development, infrastructure, projects and communities were removed by force and have been informed that they are not entitled to act in their respective capacity," said Christian. "As a result, Mr Lee wants and partially has operational control over the freenode IRC network now."
In addition to Fuchs, Freenode volunteers amdj, edk, emilsp, Jess, JonathanD, Md, mniip, niko, njan, and Swant have all published resignation letters citing concern over the service's new direction or how the transition was handled.
Lee, Crown Prince of the Imperial Family of Korea, told The Register in an email it was unfortunate the former Freenode staffers resigned, and took issue with various claims by former staffers that he characterized as false.
Christel Dahlskjaer, the former head of Freenode's staff who transferred her interest in Freenode Limited to Lee, resigned in March. Dahlskjaer took over Freenode after project originator Rob Levin (lilo) died in a traffic accident in 2006. She was an employee of PIA at the time of the Freenode Limited transaction.
Lee in an online post has attributed her resignation to "persistent harassment" from a team overseen by tomaw, who subsequently become embroiled in a legal dispute over administrative control of the Freenode domain name.
Aaron Jones (amdj), a Freenode staffer who just resigned, disputes this in his resignation letter.
"I was a first-hand observer to her departure," Jones wrote. "This is entirely false. She left us with a 14-paragraph e-mail about it, and signed off with us on good terms at the time."
It's been suggested that Dahlskjaer, just prior to her departure, supported adding a Shells.com affiliate link to Freenode's website, steering affiliate ad revenue to a company co-founded by Lee, and that other Freenode staffers disagreed with that decision.
Lee however said that claims by some departing staffers about the Shells links are incorrect. "I have had logos for my companies on freenode since 2013, and the staff was absolutely in approval of it," he said.
In his note to The Register, Lee said:
The Register spoke with a resigned Freenode staffer who suggested Dahlskjaer's departure may be attributable to other life priorities, given that she'd been with the project for years.
The Freenode volunteer who spoke with us said that something like 20 to 30 of the network's volunteers have resigned, though tomaw has not at this point.
The former staffer we spoke to described the dispute as a consequence of the unexpected shift from self-governance to being under active management. When people are given autonomy and "someone changes it and says the land you're standing on is mine, that's very jarring," the individual said. "This is about control and a person who didn't have a role in the community."
The departures come at a difficult time for Freenode, one of the few IRC networks to have survived so long. The former Freenode staffer said that while the network managed to thrive over the years as other IRC communities lost users, it's no longer growing because recently chat services like Slack and Discord have hurt Freenode participation. The Register understands that Libera Chat has had about 150 requests from projects to establish IRC channels on the network. These won't necessarily end the presence of these channels on Freenode — projects may be hedging their bets about Freenode's long-term survival.
Lee, however, sounds undaunted.
"Freenode is back in control of Freenode Limited, where it always was," he said. "In the end, what's most important to everyone is the survival of freenode and the FOSS community – and I think since that's where we are all aligned, it will survive." ®
Source link