Tech
Google's diversity strat lead who said Jews show 'insatiable appetite for war' is no longer diversity strat lead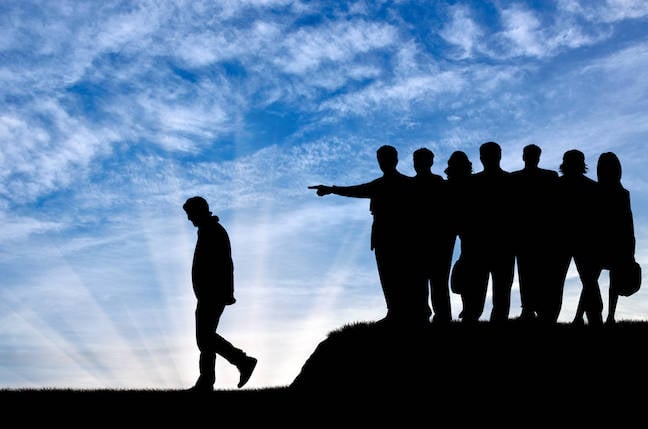 A Googler who was supposed to steer diversity efforts at the internet titan has been removed from his post – after netizens found a 2007 blog post in which he suggested Jewish people had an "insatiable appetite for war and killing" when acting in self-defense.
He also wrote that he "still despised" homosexuality.
Kamau Bobb was hired as the global lead of diversity strategy and research at Google in 2018 though today is no longer in that role. A Google spokesperson told us he remains an employee, and is focused on STEM-related work though he is no longer part of the mega-corp's diversity efforts. Days earlier, people discovered Bobb's personal blog, and found a now-deleted post from 2007 criticizing Israel regarding the conflict in Gaza.
"If I were a Jew I would be concerned about my insatiable appetite for war and killing in defense of myself," he blogged (here's a copy in the Wayback Machine's archive).
"Self defense is undoubtedly an instinct, but I would be afraid of my increasing insensitivity to the suffering [of] others. My greatest torment would be that I've misinterpreted the identity offered by my history and transposed spiritual and human compassion with self righteous impunity."
This sweeping statement sparked shock on the internet, leading to calls for Bobb to be fired. Michael Dickson, executive director of the StandWithUs, a pro-Israel right-wing non-profit, said he thought Bobb wasn't "fit for" his job.
I searched for "antisemitism" and "hypocrisy".

Here's what I found.

Google Diversity Head @kamaubobb Said Jews Have 'Insatiable Appetite for War' https://t.co/dE7OS7Kw9Q

Did @Google Google him?

He's not fit for this post.

And there's more:

— Michael Dickson (@michaeldickson) June 2, 2021
If you're wondering whether Bobb had any other views, shall we say, incompatible with a career in diversity strategy, he had this to share, also in 2007: "I realized that within my inner emotional core, not only do I not agree with homosexuality, I still despise it in a way that I would not want there to be any connection between my personal character and it."
No one at Google googled Bobb, it seems.
"We unequivocally condemn the past writings by a member of our diversity team that are causing deep offense and pain to members of our Jewish community and our LGBTQ+ community," the search super-biz's spokesperson told The Register.
"These writings are unquestionably hurtful. The author acknowledges this and has apologized. He will no longer be part of our diversity team going forward and will focus on his STEM work.
"This has come at at a time where we've seen an alarming increase in antisemitic attacks. Antisemitism is a vile prejudice that has given rise to unfathomable acts. It has no place in society and we stand with our Jewish community in condemning it."
Bobb was not available for immediate comment. If you're wondering how old and mature Bobb was in 2007, we note that in 2005 he left Georgia Institute of Technology with a PhD in science and technology policy, and had graduated from University of California, Berkeley in 1997 with a master's degree in mechanical engineering. ®