Tech
Herbalife sues ex-exec over allegedly fraudulent Dell deal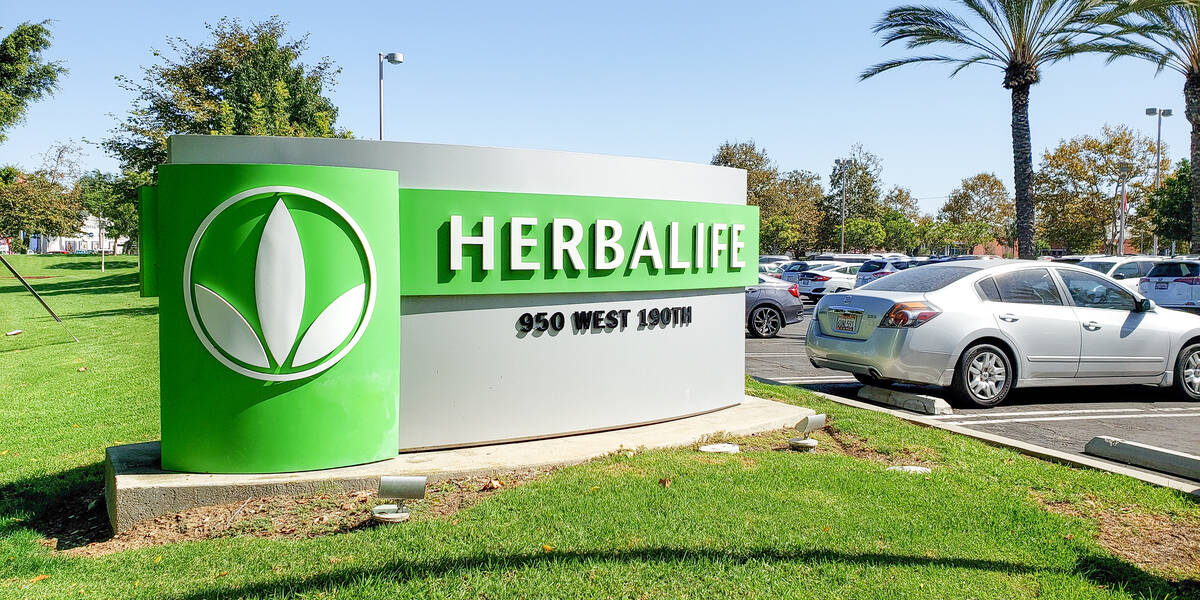 MLM firm Herbalife, which sells diet-linked products but styles itself as a "nutrition company", has accused one of its former execs of cutting a "fraudulent" $20m deal with a Dell reseller.
The company details its accusations in a breach of contract complaint [PDF] it filed in California federal court on Monday 17 January, which also alleges that reseller Eastern Computer Exchange breached both a non-disclosure agreement (NDA) and a master services agreement (MSA) it signed with Herbalife.
Herbalife's main claims are that the Connecticut-based Eastern and Pennsylvania local Gerry Berg, who was Herbalife's vice president of Infrastructure & Operations, conspired to provide the reseller with "an unfair advantage to the detriment of Herbalife."
It also details claims that Berg had worked with Eastern during previous employment.
The company said in the complaint that it had "robust procurement policies and procedures" that all employees must follow, detailing Project Authorization Requests, approved purchase requisitions and – ultimately – a purchase order through an Oracle database, with multiple stages at which written permission had to be entered by management.
It also claims Berg gave Eastern "confidential information" regarding its Business continuity and disaster recovery (BCDR) strategy that the company pitched for, but which Herbalife says was never approved.
Eastern had pitched a pair of on-prem solutions to the firm, it says in the legal doc:
The complaint goes on to allege that Berg organized a meeting with Eastern's bigwigs without the knowledge of Herbalife's board, agreeing to the allegedly fraudulent deal: "On October 30, 2020, Eastern, without Herbalife's knowledge or authorization, placed an order in excess of $20m worth of computer hardware from Dell, supposedly for Herbalife's BCDR project."
The document says that: "Herbalife has been unable to locate even a single email evidencing an agreement between Eastern and Herbalife to purchase the BCDR equipment, and there is no written agreement to this effect. It is inconceivable that a deal worth tens of millions of dollars, potentially involving dozens of Herbalife employees, would leave no paper trail at Herbalife."
The tendering process
In the meantime, Herbalife, "unaware that Eastern had placed an order for certain BCDR" kit, says it began the formal process of searching for a vendor for the project after its board approved an initial BCDR spend, inviting vendors, including Eastern, to bid. The company says it "decided to terminate the RFP (request for proposal) without awarding the contract to any vendor" in January 2021 and hired Deloitte to vet companies in February 2021.
It went on to allege that in that same month, Berg gave Eastern Computer Exchange's president, Brendan Lynch, "a fraudulent PO" that was "backdated to October 30, 2020" and which it claimed "does not exist anywhere in any of Herbalife's files or Oracle database" after Dell asked Eastern for proof that Herbalife had committed to the multi-million dollar computer hardware purchase.
The complaint alleges that the hire of the auditing specialists made Berg uncomfortable, saying that: "At one meeting with Deloitte in March 2021, Berg became so enraged that he slammed his hand on a table in outrage."
Herbalife accused Berg of "unprofessional and aggressive behavior" and says that only after it terminated his employment, in April 2021, it discovered "the fraudulent purchase order", stating that in July 2021, a Dell executive "reached out to Herbalife requesting to speak about a 'situation' that had arisen with Eastern."
It said Eastern is still seeking "millions of dollars" from Herbalife in payment for the BCDR project, including equipment and labour and over $1m worth of VMware licences.
We have asked Herbalife and Eastern Computer Exchange for comment.
The 22-page document alleges fraudulent concealment, breach of fiduciary duty, breach of contract and conversion and asks the court to declare Herbalife and Eastern's agreement as non-enforceable.
Herbalife has had a rough couple of years, after paying hundreds of millions in a 2020 settlement in the wake of three years of investigations by the US Justice Department and the SEC. It paid $123m to the US government last year to settle allegations of "extensive and systematic corrupt payments to Chinese government officials over a 10-year period to promote and expand Herbalife's business in China."
In 2016, under an FTC settlement, it had to pay $200m "to people who lost money trying to run an Herbalife business," saying that "half of Herbalife's 'sales leaders' earned less than $5 a month on average from selling the product."
In its most recent results [PDF] for Q3 ended September 30, 2021, Herbalife reported net sales of $1.4bn. It has expectations that it will close out the year with a 4.5 per cent to 8.5 per cent growth in net sales for calendar '21, up from net sales of $5.5bn for 2020. It has forecast adjusted EBITDA guidance of $860m – $910m for calendar 2021. 60 per cent of its products are in the "weight management" category, such as meal-replacement shakes and powdered tea drinks. ®
Source link