Tech
Huawei to Hell: Embattled Chinese comms giant said to be revving up for a move into the electric vehicle market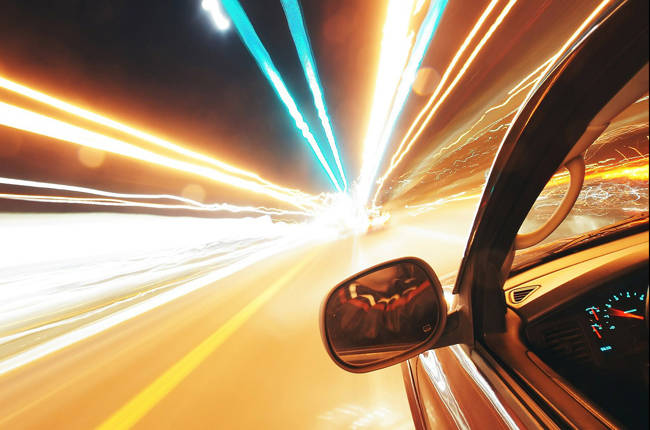 With its carrier and mobile businesses in turmoil, and no sign of a reprieve from crushing US sanctions, China's Huawei is reportedly lurching into the growing electric vehicle market.
According to Reuters, Huawei is in talks with a number of Middle Kingdom automakers, including BluePark New Energy and the state-owned Changan Automobile, to use their infrastructure to start production. Design work has already commenced and the project could launch later this year, the write-up stated.
Huawei has strenuously denied plans to enter the EV market. In a statement provided to Reuters, the firm bluntly said: "Huawei is not a car manufacturer." It added that it remains involved in the wider vehicle manufacturing ecosystem through the production of components and technologies.
As previously reported, Huawei's downfall in the consumer and mobile spheres was largely driven by its dependence on an internationally distributed supply chain, with US components featuring prominently. This was Huawei's fatal vulnerability. By cutting off its access to high-tech semiconductors and software products over the past few years, President Donald Trump, as was, brought Huawei to its knees.
From chip-shortage battered smartphones, to chip shortage battered cars
Smartphones aren't nearly as exposed to the global supply chain as cars. Ford, for example, has over 1,400 Tier 1 suppliers (referring to major companies with whom the Michigan carmaker has a long-term relationship). The Tesla Model S uses more than 2,000 third-party components from almost 300 suppliers.
Then there's the semiconductor factor. Cars use a lot of silicon. This dependence became especially apparent earlier this year, when the wider automotive sector cut production due to a chronic shortage of chips. This drought was exacerbated by the decision by many automakers to defer or cancel orders during the early pandemic months, as well as a widespread over-reliance on just-in-time manufacturing processes, which sees carmakers retain as little inventory as possible.
Huawei could struggle to obtain these crucial semiconductor components, particularly given two of the five largest automotive semiconductor firms (Texas Instruments and NXP) are based in the US. It's plausible the other three (Infineon, Renesas, and STMicroelectronics, which are based in Germany, Japan, and Switzerland respectively) use enough US-origin tech to place them under the purview of export restrictions.
Then again, electric vehicles represent a tantalising opportunity for any tech firm looking to diversify, especially given the pre-pandemic plateauing of smartphone and PC shipments. Sales of electric vehicles grew by 39 per cent last year to 3.1 million unis, according to analyst firm Canalys. This came despite a nearly 14 per cent contraction in the global passenger car market, driven by a decline in gas guzzling autos.
It won't take long for EVs to displace traditional diesel and petroleum-based cars. The UK government has said it will only permit the sale of zero-emission cars after 2035. The state of California has also said it will ban the sale of new combustion engine vehicles by that point. Separately, Canalys forecasts EVs will account for 48 per cent of all new car sales by 2030.
It's an attractive market if you can get into it. Even Apple has reportedly found it difficult to find a manufacturer for its long-rumoured autonomous electric vehicle, with both Hyundai and Kia having reportedly turned it down. This is because car makers are heavily brand-driven (Hyundai spent nearly ₩2.5 trillion (£1.58bn, $2.22bn) on marketing alone during 2019), and are likely unenthusiastic about assuming the invisible role played by OEM firms like Pegatron and Foxconn.
Apple has a brand value of $241.2bn, according to Forbes's annual list. If Cupertino can't easily enter this market, what hope does Huawei have?
We have asked Huawei to comment. ®
Source link