Tech
In this week's episode of Texas Attorney General: Google faces lawsuit accusing it of crushing ad-tech rivals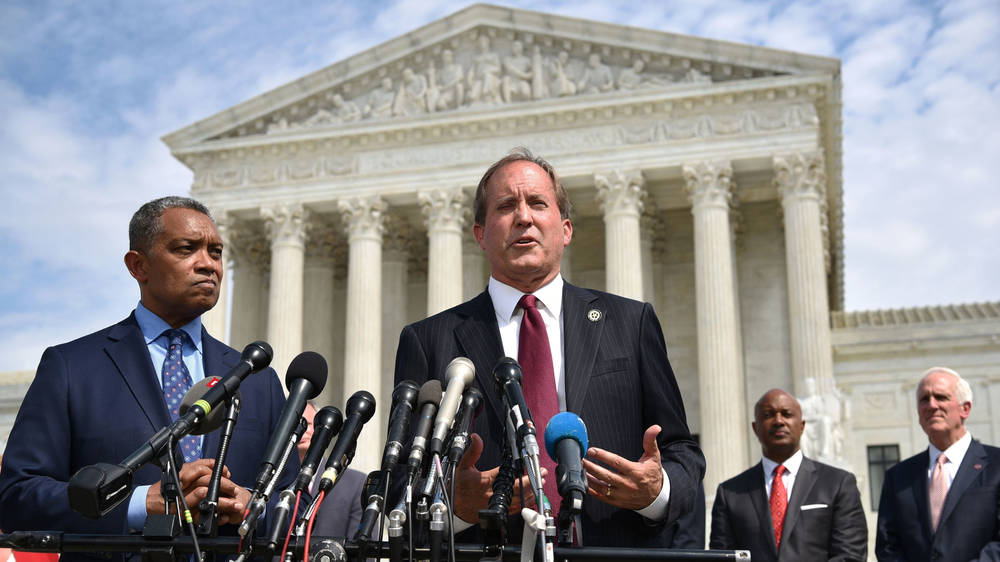 Google will be at the end of another antitrust lawsuit, with Texas' Attorney General Ken Paxton announcing on Wednesday he will sue the internet giant for damaging competition in the ad-tech market.
Somewhat unusually, the announcement was made via a slick video that looked like a trailer to a reality TV show. A press release followed later along with a copy of the complaint [PDF] to be filed against the Silicon Valley titan.
Following in the Trumpian reality show theme, the video was shared via Twitter, with equally attention-grabbing language: "#BREAKING: Texas takes the lead once more! Today, we're filing a lawsuit against #Google for anticompetitive conduct," and: "This internet Goliath used its power to manipulate the market, destroy competition, and harm YOU, the consumer. Stay tuned…"
The announcement is just the latest in a blitz of high-profile news emanating from Paxton's office. In the past week, he sued Facebook, along with much of the rest of the United States, alleging illegal anti-competitive behavior. The attorney general also sued several US states for "unconstitutional changes" to election laws – yes, that's right, Paxton is on the Trump train when it comes to trying to reverse the result of November's presidential election because the wrong person seemingly won.
As for investigations…
What's behind the attention-seeking behavior? Critics suggest it might have something to do with the fact that Paxton is under investigation by the FBI after two of his top aides filed separate whistleblower complaints against him for allegedly using his office to benefit a political donor and friend, real estate investor Nate Paul. More former colleagues of Paxton who have reported him to the authorities for, among other things, bribery and abuse of office.
Is Google fudging search rankings to benefit pages that embed YouTube vids? Or is this just another 'bug'?
In addition, Paxton has been under indictment for an extraordinary five years on securities fraud charges. The case has been strung out for so long so, The Texas Tribune has even created a timeline to explain how it has managed to carry on this way.
As for this latest lawsuit against Google, according to the trailer, the mega-corp is accused of using its market power to rig ad auctions and so drive up pricing. In the followup announcement, Paxton added:
Arkansas, Idaho, Indiana, Kentucky, Mississippi, Missouri, North Dakota, South Dakota, and Utah – all states with a Republican Attorney General, like Paxton – are listed on the complaint along with Texas.
This legal challenge follows the US federal government's sueball lobbed at Google in October, which claims the biz abused its position of dominance and damaged competition. ®