Tech
Infosys noncompete clause sparks labor ministry complaint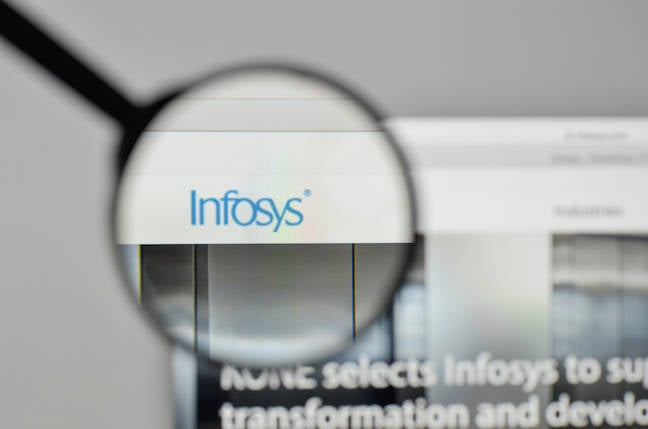 A labor rights non-profit has filed a complaint with India's Ministry of Labor alleging IT services giant Infosys has subjected its employees to an illegal noncompete clause.
Within the contracts for onboarding employees is a stipulation, according to Nascent Information Technology Employees Senate (NITES), that staff may not accept employment from any Infosys customer they worked with while at Infosys for six months after terminating employment.
Employees are also barred from working for an Infosys competitor if it means they would work with a customer they worked with at Infosys during the 12 months prior to leaving Infosys.
These stipulations apply to leaving for any reason – whether it be quitting, redundancy, or a firing, NITES says.
Infosys competitors named in the noncompete clause include Tata Consultancy Services (TCS), Accenture, IBM, Cognizant, and Wipro.
NITES lodged the complaint with the labor ministry after being contacted by several employees of Infosys.
The complaint, dated April 18 and signed by NITES president Harpreet Singh Saluja, was seen by The Register. It alleges that the noncompete clause is in violation of Section 27 of India's Contract Act. Section 27 essentially states that any agreement restraining a person from engaging in their profession or trade is invalid.
The complaint reasons that enforcement of the noncompete clause in India is only enforceable if the employee is still working for Infosys. According to Section 27 of India's Contract Act, once an employee is terminated, the company has no right to prevent them from engaging in their profession or trade.
The complaint also cites inequality in power between the employer and employee as a reason why the clause should not exist. When a new employee is presented a standard form, they would feel powerless to negotiate against it, argues NITES.
"At the time of the employment agreement, the employee may have given little thought to the restriction because of his eagerness for a job," said the NITES complaint. It referred to the employment contract as a way to "tempt improvident persons, for the sake of present gain, to deprive [employees] of the power to make future acquisitions and expose them to imposition and oppression."
The Register asked Infosys to comment but had not received any response at the time of publication.
The noncompete policy has been in place at Infosys since 2007.
At the time it was instated, Infosys's head of HR, Bikramjit Maitra, told The Economic Times that the reason it name-checked companies was to not restrict employment opportunities available to individuals. "This is a very common noncompete clause in most firms internationally," he said.
Saluja told The Register that although the policy may have been around for 15 years or so, employee complaints to NITES over the clause had begun rolling in last week.
Also last week, Infosys revealed in its Q4 earnings report [PDF] that its voluntary attrition rate had hit 27.7 per cent, translating to the loss of around 87,000 employees.
High attrition in India's IT services sector was attributed by some to industry poaching, which would make it an opportune time to start enforcing any noncompete clauses in employee contracts.
Any details of Infosys actually enforcing the noncompete clause through financial penalties or other means have not yet emerged. However, Saluja told The Reg that an employee who receives an offer contingent on background verification could become "stuck."
"I see [Infosys] trying to protect intellectual property rights and also set an example to retain talent… but this rhetoric might not build a positive reputation for the company," Saluja told The Reg.
"The company has made this explicit as part of their hiring process, the worrying part is about the number of careless employees who may sign this and wake up someday to realize this is a thing after being pointed out during a confrontation, that is going to be a lot of chaos to deal with." ®