Tech
International Space Station stabilizes after just-docked Russian module suddenly fires thrusters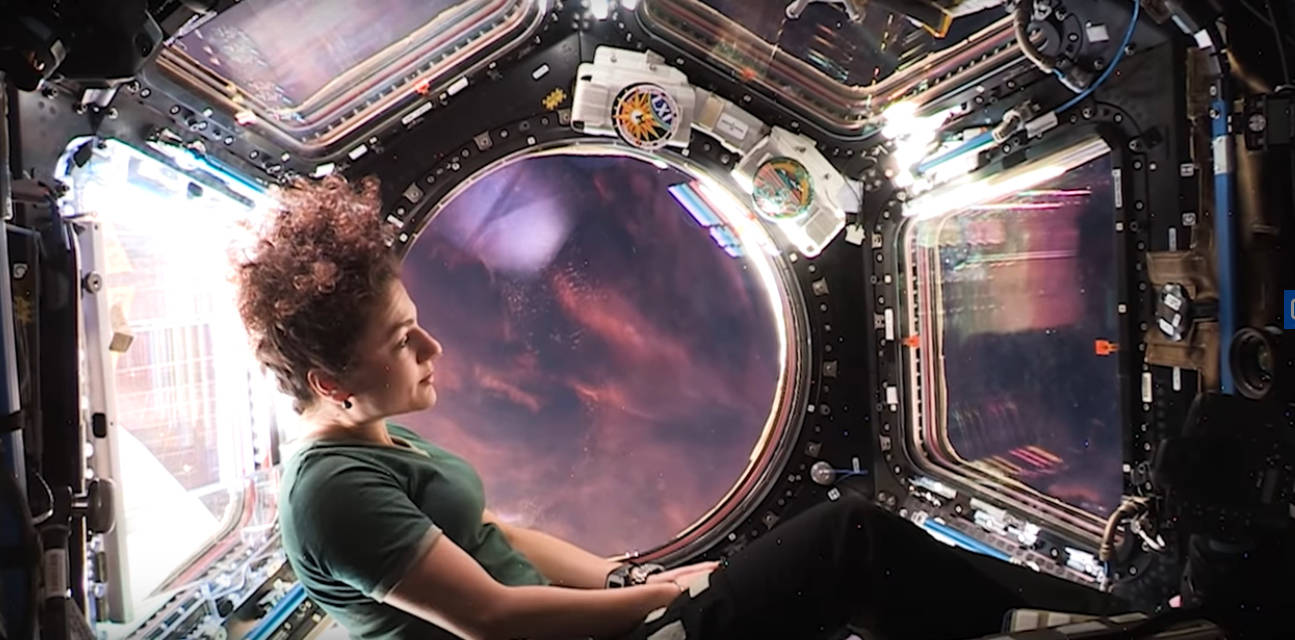 The International Space Station tilted 45 degrees today after Nauka, a just-docked Russian module, suddenly and unexpectedly fired its thrusters.
The launch of Nauka, also known as the Multipurpose Laboratory Module, did not go smoothly. Engine troubles and dodgy docking sensors meant that the vehicle did not rendezvous with the orbiting lab until 1339 UTC on July 29. It blasted off atop a Proton-M rocket from the Baikonur Cosmodrome in Kazakhstan eight days earlier.
Even after the vehicle finally managed to dock, problems did not stop there. Three hours after it attached itself to the space station, its engines began aimlessly firing. The generated thrust caused the whole space station to lose attitude control, according to NASA.
Following this morning's docking of the Nauka module to the @Space_Station, the module's thrusters started firing at 12:45pm ET inadvertently and unexpectedly, moving the station 45 degrees out of attitude. Recovery operations have regained attitude and the crew is in no danger: pic.twitter.com/jFlDZD7ZHp

— NASA (@NASA) July 29, 2021
"The crew is not in any danger, never was in any danger, and attitude control has been regained," NASA spokesperson Rob Navias said about 50 minutes after the thrusters briefly fired.
Indeed, we're told none of the seven astronauts on board the station were harmed during the scare. The crew right now is made up of cosmonauts Oleg Novitskiy and Pyotr Dubrov, who were in the Zvezda module connected to Nauka at the time; Akihiko Hoshide from the Japan Aerospace Exploration Agency; Thomas Pesquet from the European Space Agency; and NASA's Shane Kimbrough, Megan McArthur, and Mark Vande Hei.
Mission control at NASA fired the space station's own thrusters to bring the lab back onto its intended orientation in low-Earth orbit at around 1730 UTC. It's not clear what caused Nauka to malfunction. Spokespeople at Roscosmos were not immediately available for comment.
NASA and Boeing will hold off launching a cargo resupply mission, dubbed Orbital Flight Test-2, that was meant to fly on Friday, July 30, as everyone continues to monitor the ISS and the Nauka module.
The Orbital Flight Test-2 mission is, as the name suggests, a test of Boeing's CST-100 Starliner, a capsule it hopes will eventually compete with SpaceX's Crew Dragon in shuttling astronauts to and from the ISS.
"Currently, launch teams are assessing the next available opportunity," NASA said in a statement. "The move allows the International Space Station team time to continue working checkouts of the newly arrived Roscosmos' Nauka module and to ensure the station will be ready for Starliner's arrival." ®