Tech
Intuit branches out into email marketing by splashing $12bn on Mailchimp acquisition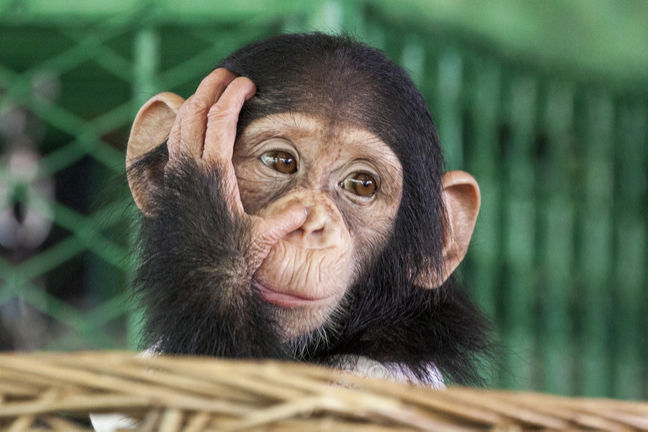 Financial software specialist Intuit has splashed the cash to branch out into the world of email newsletters, throwing $12bn (around £8.7bn) at Mailchimp as part of its effort to "become an AI-driven expert platform."
The deal will see Intuit, best known for its TurboTax and QuickBooks software packages, spend $12bn in cash and stock – "subject," the company noted, "to customary adjustments for transactions of this nature" and including a total of $500m in restricted stock units for Mailchimp employees – to acquire email marketing platform Mailchimp, founded in 2001 and now employing north of 1,200 people.
The buy, Intuit claimed, centres around its previously published "Big Bet" series of strategic goals, a list of five somewhat woolly statements around which the company is focusing: "Revolutionise speed to benefit, connect people to experts, unlock smart money decisions, be the centre of small business growth, [and] disrupt the small business mid-market."
Of these five goals, Intuit has said the Mailchimp acquisition will push it forward on two fronts: positioning the company closer to the centre of small business growth and increasing its disruption of the small business mid-market, though how much disruption a well-established 20-year-old company firmly entrenched in said market can offer is unclear.
"We're focused on powering prosperity around the world for consumers and small businesses. Together, Mailchimp and QuickBooks will help solve small and mid-market businesses' biggest barriers to growth, getting and retaining customers," claimed Sasan Goodarzi, Intuit chief executive.
"Expanding our platform to be at the centre of small and mid-market business growth helps them overcome their most important financial challenges. Adding Mailchimp furthers our vision to provide an end-to-end customer growth platform to help our customers grow and run their businesses, putting the power of data in their hands to thrive."
"Over the past two decades, we've vastly expanded and evolved Mailchimp's platform to help millions of small businesses around the world start and grow," added Ben Chestnut, co-founder and chief executive of Mailchimp. "With Intuit, we've found a shared passion for empowering small businesses.
"By joining forces with Intuit, we'll take our offerings to the next level, leveraging Intuit's AI-driven expert platform to deliver even better products and services to small businesses. This is an exciting new chapter for Mailchimp, our 1,200+ dedicated employees, and customers."
Mailchimp represents the latest, and largest, acquisition for Intuit's diversification efforts following its purchase of Credit Karma for $7bn (around £5.1bn) last year. It also followed a class-action lawsuit in 2019 accusing the company of hiding the free version of its TurboTax software, which it is required by the US Internal Revenue Service (IRS) to offer to smaller businesses and individuals in order to block the IRS from developing its own tax software.
With such a history, not everyone is pleased about Intuit getting its hands on Mailchimp. One user responded to the news to say they would be "taking [their] mailing requirements elsewhere, just as I have done with my small biz acct needs. Intuit doubled my price for accounting software without adding an ounce of incremental value to their service. Won't wait for them to do the same to my Mail list."
"No! I've been using Mailchimp for years and recommend it to clients," agreed another. "I have not had a good experience with Intuit at all. I started recommending clients to Xero, Wave or Freshbooks. Anything but Intuit software. This is disappointing."
"We've been thinking about this for years," claimed Goodarzi during a conference call following the announcement, "and particularly when we announced the customer problems that we want to solve and our AI-driven expert platform strategy, the top problem with helping our customers get customers – and so this has always been in the forefront of what we wanted to do. It's just now that, based on lots of experiments of different partners on our platform, we feel like we found, really, the perfect match.
"We want to be the source of truth for the business and not just the source of truth for the books, which is historically what we've done, and really now this gives a customer the capability to be able to market their business with shoppable social pages, to be able to when they target customers to send them an estimate, send them an invoice, everything payment enabled. Think about this as really integrated capabilities, by using the power of the data on behalf of our customers to help them get customers, manage their customers, and retain customers, and be able to expand their wallet share."
"We're really excited about this, bringing Mailchimp into our family, obviously. With the [Mailchimp] calendar year 2020 revenue of $800m and then growing 20 per cent year over year," added Michelle Clutterbuck, Intuit chief financial officer. "Another great thing about this is that 95 per cent of [Mailchimp's] revenue is recurring, and we're really excited about that."
Intuit had not responded to a query about its immediate plans for the Mailchimp platform, and in particular its free usage tier, by the time of publication. ®