Tech
It's not just for science: Did you know that supercomputing really can mean business?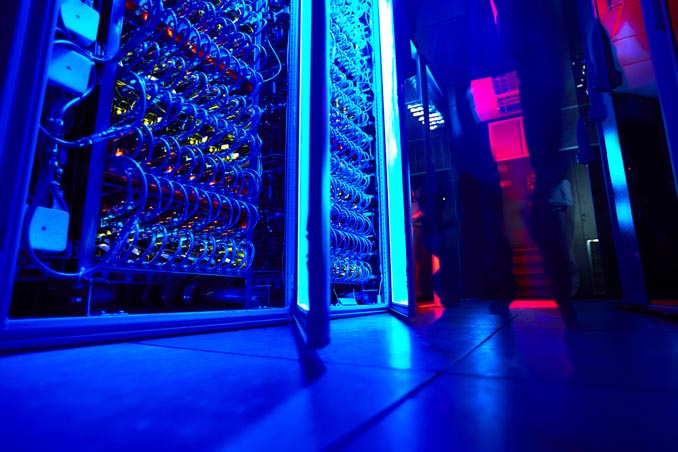 Webcast Supercomputers are one of the wonders of the modern age, offering unparalleled power which can be used to crack the thorniest of problems.
The problem is, if you want one, it normally takes another age to get it up and running. That may be OK if you're taking the time to unwrap the origins of the universe, less so if you're in business and you need to predict market movements over the next quarter or crack a computational fluid dynamics problem that's holding up product development.
Which is why Nvidia's launch of the SuperPOD DGX Solution for Enterprise is so revolutionary. The GPU leader's reference architecture – based on its own Selene datacentre – doesn't just deliver 100 to 700 PFLOPS, but promises a way to get enterprises up and running with supercomputing in as little as three weeks, rather than the months customers have come to expect.
The architecture spans processing, networking, services, and software, but leaves open the question of storage.
So, what does this all mean for the business world? And how much storage is enough? And what does it really mean to be up and running in weeks? Well, you can delve into all these questions in the upcoming webcast Build a Supercomputer in Three Weeks on January 27 at 0800 PT (1100 ET, 1600 GMT).
Our regular host Tim Phillips, who's cracked a few thorny problems himself over the years, will be joined by James Coomer from DDN, and Matt Dubell and Yoni Malchi from WWT, which is a certified partner of both Nvidia and HPC storage specialists DDN.
They'll be explaining how supercomputing can deliver real business value when working on real business problems. Matt and Yoni will also talk you through what businesses need to know about supercomputing, and how SuperPOD really does enable superfast deployment.
So, if you're itching to turn supercomputing away from forecasting the weather, and apply it to forecasting something really important, like next year's currency targets, you really should join us. And you won't need to burn up too many FLOPS to do so. Just drop your details in here, and we'll remind you on the day. All you need to do is consider what to do with all that time you've saved.
Brought to you by DDN.