Tech
iXsystems releases TrueNAS 13.0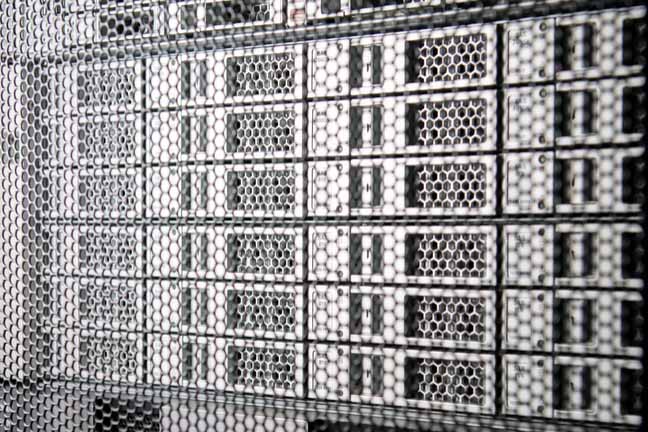 BSD vendor iXsystems has released the latest version of its FreeBSD-derived Network Attached Storage (NAS) OS, TrueNAS 13.0.
The company now offers three separate OS products. Two are based on FreeBSD 13: TrueNAS CORE, which replaces FreeNAS, and the commercial TrueNAS Enterprise, available on the company's storage hardware. Complementing them is a new Linux-based product, TrueNAS SCALE.
It may not be a household name, but iXsystems, Inc is an established player which has been around in various forms for over 30 years.
The company was originally founded as Berkeley Software Design Inc. (BSDi) to sell a commercial version of BSD Unix for 386 PCs. Over the decades, it's employed many notable Unix luminaries, and after various acquisitions, spin-offs and re-acquisitions, it now sells a range of storage-focused servers and develops the TrueNAS family of operating systems.
FreeNAS also has a complicated history, involving several forks and changes of name, but is now all grown up, complete with a smart new suit.
What used to be a separate product is now just the free tier of TrueNAS' offerings, rebranded as TrueNAS Core; iXsystems sells the enterprise version pre-installed on its hardware.
The free Core edition is designed for standalone operation, but it's functionally complete: it supports all the same storage protocols and so on as its commercial sibling, including the company's paid-for TrueCommand management tools.
The paid Enterprise edition adds FiberChannel, VMware VAAI and OpenStack Cinder support, plus high-availability and failover functions.
The new versions of both products are based on FreeBSD 13.0 plus version 2.1.0 of the OpenZFS filesystem. On top of this, the company has built its own web UI, mostly implemented in Javascript using the Angular framework.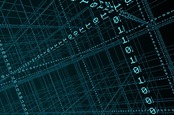 Open-source storage that doesn't suck? Our man tries to break TrueNAS
TrueNAS CORE has somewhat imposing system requirements, including 8GB of RAM and a dual-core CPU.
In testing at The Reg FOSS desk, after an initial warning, it installed and ran fine in 6GB of RAM and we suspect that a low-end home deployment would be happy in less. After booting, the OS reports well under 2GB of RAM in use, although after a while this free space gets used by the ZFS cache.
We also successfully imported a 6TB RAIDZ array, originally created using Ubuntu Server 18.04 on a Raspberry Pi 4, and TrueNAS CORE happily mounted it and shared it across the network. The only amendment we'd make to the Reg's 2016 look at TrueNAS 9 would be to note that the UI has been modernized and now looks very smart.
One advantage of FreeNAS was that it happily installed onto and ran from a USB key. Users upgrading to TrueNAS Core might therefore be concerned by the comment that "You don't need an SSD boot device, but we discourage using a spinner or a USB stick for obvious reasons."
We put an old 160GB notebook hard disk into an eSATA enclosure and plugged it into the back of an HP MicroServer N54L, which worked perfectly.
The OS formats its boot medium as ZFS, and when we asked iXsystems, the company expressed concern about the lifespan of random old USB keys, which is a fair point, but we would like to see this addressed and made a standard option.
An option we weren't expecting to see in a free NAS OS was TrueNAS Core's rich support for hosting VMs and plugins. Using the FreeBSD bhyve hypervisor, TrueNAS can host various guest OSes, including Windows, and the company also offers a wide range of apps that can run on your storage server.
As well as media and streaming servers, Bittorrent downloaders and so on, which you might expect, there are also email and messaging tools, database servers, continuous integration tools and more.
Lastly comes perhaps the most interesting new offering: an entirely new storage OS, TrueNAS SCALE.
Last year, our sister site Blocks & Files took a look at this, but since then the first version of the product, codenamed "Angelfish", has seen its first significant update, to version 22.02.1. The company is planning a second version, "Bluefin", later this year.
Surprisingly for a very BSD-centric company, SCALE is based on Debian Linux. On top is much the same middleware stack as on the existing BSD-based offerings, but being based on a Linux kernel allows SCALE to do some things difficult for FreeBSD, such as support Kubernetes and the Gluster distributed filesystem.
SCALE is not intended to rival Linux-based NAS OSes such as OpenMediaVault. Rather, it is the company's entry into the enterprise distributed-storage market which SUSE recently left. iXsystems told The Reg that TrueNAS deployments grew over 70 per cent during the pandemic, and it is predicting a $100M run rate. It already has 16,000 TrueNAS SCALE installations and is adding 100 percent per quarter.
Many companies have found that the "freemium" sales model can be difficult, but iXsystems' model of giving away the unsupported version, but selling hardware with the professional product pre-installed, seems to be working out, and it is optimistic that SCALE will grow strongly and help it reach new markets. ®