Tech
Jaguar Racing chief waves green flag at Micro Focus Universe 2021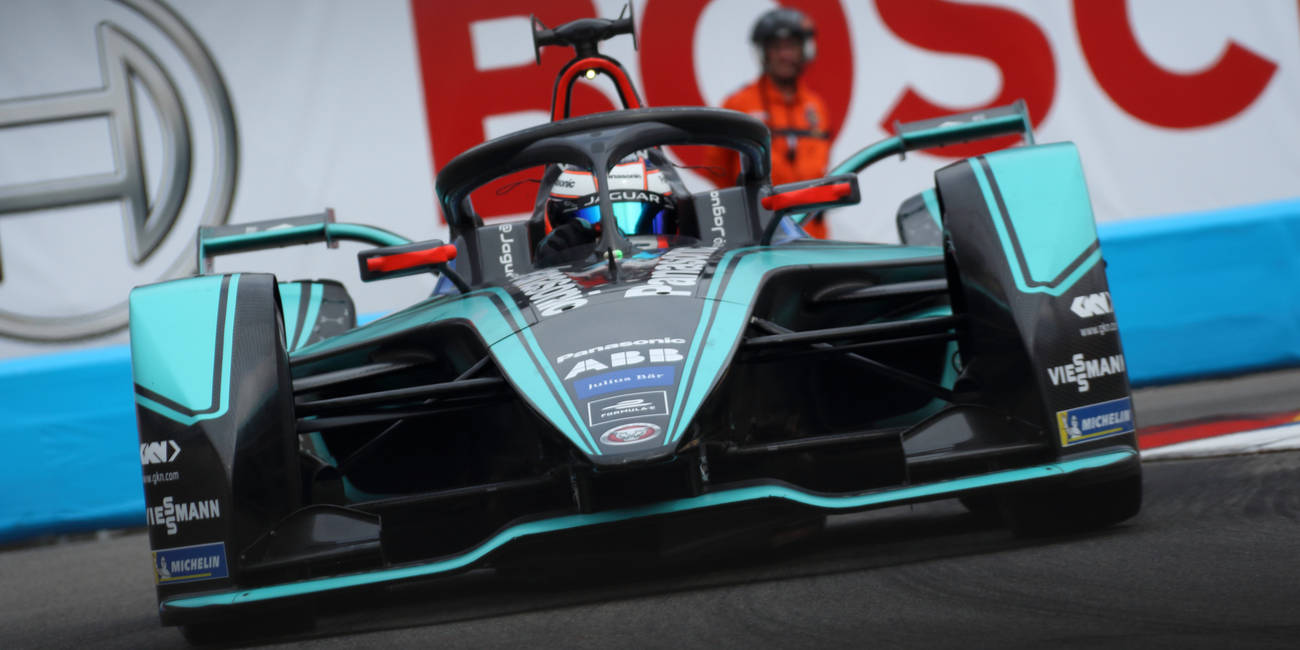 Promo Managing corporate software is a significant challenge in today's marketplace. Consider what it's like keeping 250,000 lines of code up-to-speed when the system it's running on literally races at 200 KPH and generates a stream of data spanning 700 different parameters.
Jaguar Racing Team Director James Barclay explains how his team and Micro Focus work together to handle this exact scenario when he delivers the opening keynote at Micro Focus Universe 2021 next month.
The two powerhouse organizations are teaming up to accelerate delivery, simplify transformation, strengthen resilience, and analyze in time to act – all of which are key elements of winning both in the boardroom and on the track.
It was recently announced that Micro Focus is a new technical partner for Jaguar Racing, powering the Formula E team's business resilience, digital transformation, and analytics operations and underpinning its use of AI and machine learning to push performance and enhance the fans' viewing experience.
In Formula E, software can make all the difference to what happens on the track. Jaguar Racing's two Formula E vehicles are updated every race week, analyzing all 250,000 lines of code. At the same time, each car produces data across 700 parameters which has to be captured and analyzed, not just during development, prototyping, and testing, but during races itself. All so the team can make informed decisions at the speed of the actual race.
Barclay will explain how Micro Focus solutions impact what is, arguably, the most important motor racing series today, and the only one in which fans get to influence outcomes during the race. As Barclay puts it, "Formula E is like playing chess at 200 KPH."
It's heady stuff, and this is just one of 80 sessions over two days at Micro Focus Universe, organized across five tracks covering: application delivery; application modernization and connectivity; cyber resilience; information management and governance; and IT operations management.
A key theme at this year's event will be how Micro Focus can help its customers win in the digital economy by delivering on the promise of High Tech, Low Drama. With more than 1,000 product releases in the past 24 months and one of the world's largest patent portfolios, Micro Focus is already in a strong position to deliver high tech. Low drama emphasizes the company's commitment to bringing together the product breath, enabling technology, and expertise necessary to help customers run and transform at the same time without surprises.
Keynote sessions will explain the market trends and strategic ideas shaping software and business operations today and into the future, while breakout and demo sessions will take you deep into key technologies and use cases.
Micro Focus customers will hear from key customers and partners, who will all be working together to share best practices and real world use cases.
This all happens on March 23 and 24, from 10.00 CET and the venue is….wherever you feel most comfortable. So, whether you're looking to speed up your software delivery, transform your organization, or take your first steps into AI and machine learning, get yourself into pole position and register here.
Brought to you by Micro Focus
Source link