Tech
LattePanda crams Intel Raptor Lake into an itty-bitty PC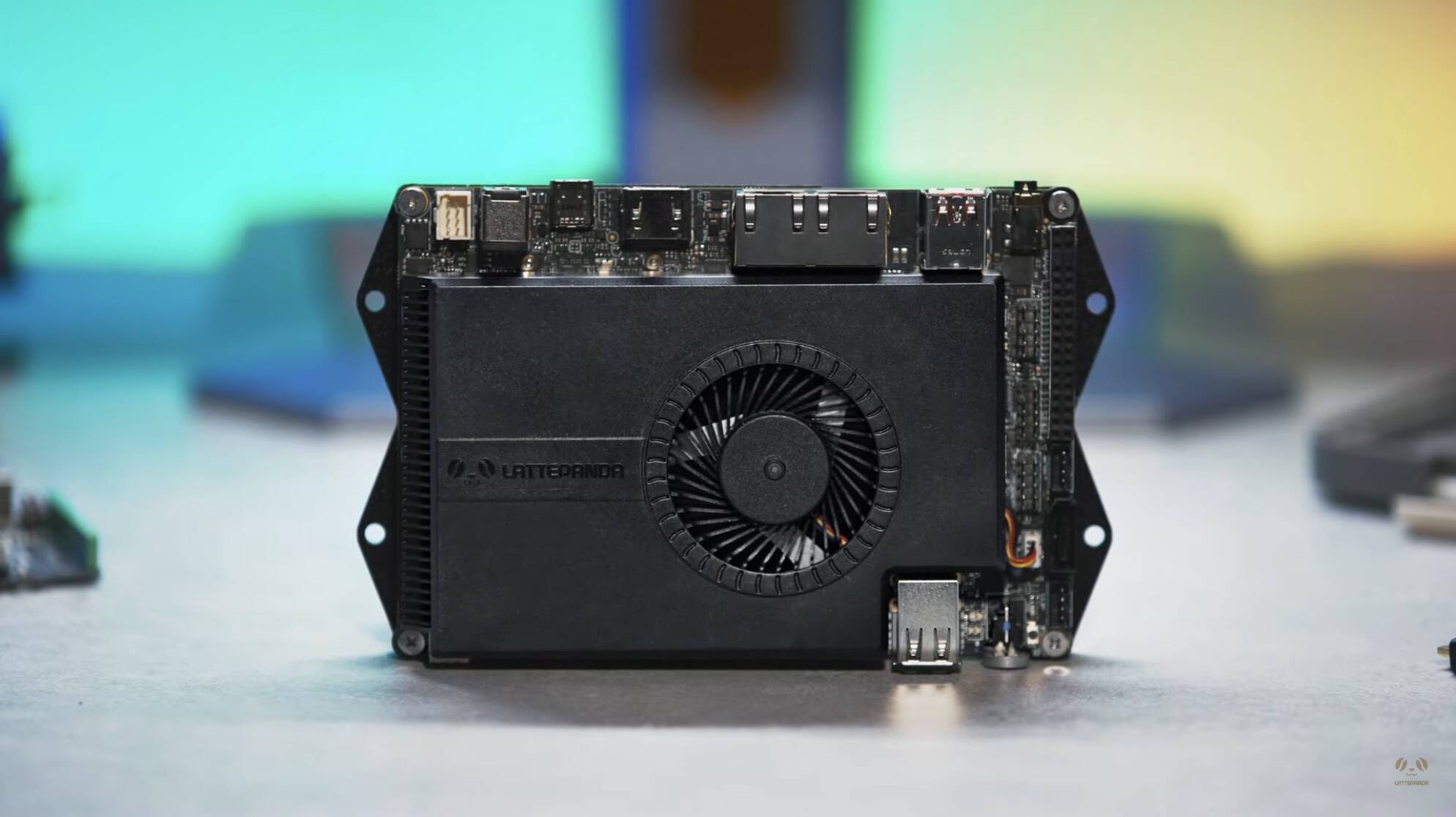 If the idea of cramming a 44W Intel Raptor Lake laptop processor into a system the size of your palm appeals to you, LattePanda's newly launched Sigma single board computer (SBC) might be worth a look.
Over the past few years, LattePanda has made a name for itself developing Raspberry Pi-style systems packing full-fat x86 hardware. Traditionally, the company has focused on low-power Celerons or Core-M series processors, but with the launch of its Sigma system, the company has upped the ante with a 12-core, 16-thread i5-1340P capable of 4.6GHz clock speeds (on its four performance cores).
The chip also boasts Intel's Xe integrated graphics with 80 execution units and is accompanied by 16GB of LPDDR5 memory clocked at a relatively speedy 6,5400MTps — specs you might expect to see out of a ultrabook. And if that weren't enough, the board comes equipped with an onboard Arduino Leonardo microcontroller.
Given these specs LattePanda envisions the board being deployed in scenarios ranging from enterprise IoT and edge compute applications, like low-power edge inferencing, to more traditional hobbyist projects like home media servers.
Of course, none of that matters if you can't keep the system cool. Unlike some SBCs we've seen from the likes of Asus' Aaeon division, the LattePanda does come equipped with a rather slim active heatsink similar to what you'd find in a notebook. Whether it's really up to the task of cooling a 44W CPU, we're not so sure. Technically speaking, the chip should be able pull as much as 65W according to Intel's documentation, though it's likely LattePanda has capped it 44W so as not to overwhelm the cooler.
However, unlike most modern notebooks you might expect to find rocking Intel's i5-1340P, the LattePanda Sigma is spoiled for I/O. Along the outside edge of the system you'll find a pair of Thunderbolt 4 ports, each good for 40Gbps of bandwidth for a variety of accessories. That means if Intel's Xe graphics aren't cutting if you should be able attach an external GPU enclosure.
The machine also sports a pair of USB 2.0 ports for peripherals and two USB 3.2 Gen 2 ports capable of 10Gbps. Customers also have the option of either HDMI, embedded DisplayPort, or video output over either of the two Thunderbolt ports. According to LattePanda the system can support up to four 4K displays or a single 8K screen.
The board supports up to three M.2 SSDs, though just one supports PCIe 4.0 x4 connectivity, while the other others are limited to PCIe 3.0×4 and SATA.
For those that want wireless connectivity, for edge applications, the board also boasts a M.2 E-key slot that can be equipped with a WiFi or cellular module depending on your needs. A pair of Intel i225-V 2.5Gbase-T NICs handle wired networking.
Despite the system's Pi-like dimensions, its components put it in an entirely different class and it's priced accordingly. LattePanda is asking $579 for the barebones model — bring your own storage — or $649 for a model with a 500GB SSD and WiFi 6E module. However, compared to similarly specced systems we've seen from Aaeon, which largely focuses on industrial edge applications, it's a relative bargain. ®