Tech
Microsoft showcases Dynamics 365 facelift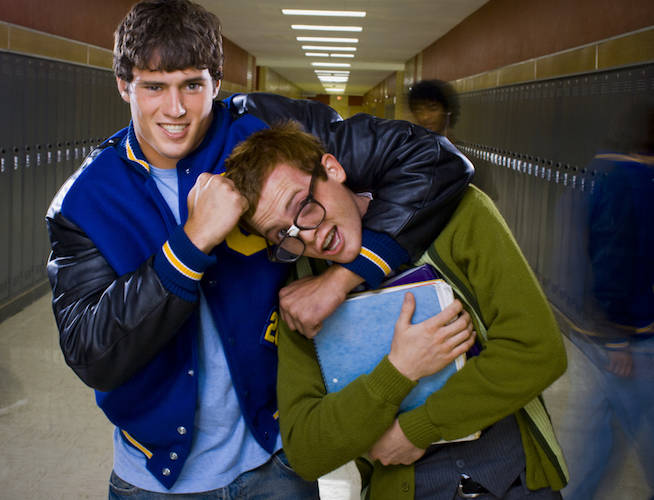 Analysis Microsoft scattered tidbits about new features and products over the already well-served enterprise application market during its Ignite virtual shindig running.
Some of this amounts to a bunch of me-toos and catch-ups for software systems but the wares are nonetheless advancing in terms of scale and maturity.
First up is the promise that users might more easily skip between two big chunks of Microsoft areas: business applications and collaboration.
On the one hand, the Redmond giant says users will be able to "unfurl" data from a Dynamics application into Teams or Outlook.
"For example, when a seller shares a Dynamics 365 opportunity record in a Teams or Outlook message, recipients can see and edit the details that matter – such as the opportunity score, estimated close date and revenue, and status – right from within the message," says Emily He, Microsoft corporate vice president for business applications marketing.
Microsoft says the promised feature would be previewed for Teams, Outlook, and other Microsoft 365 applications next year.
Grabbing hold of the other end of the stick, users will also be able to embed Teams chat within Dynamics 365. "This allows you to use Dynamics 365 data as an organising layer for your Teams collaboration activity and link chats to Dynamics 365 records, such as sales opportunities and service cases, for convenient access for all participants," Microsoft's He adds.
Meanwhile, Context can help find colleagues relevant to Dynamics 365 records. "You can see who is available and start a Teams chat without switching apps, keeping you focused on the task at hand," she says.
The feature is available in preview for Dynamics 365 Sales, Dynamics 365 Customer Service, and Dynamics 365 Field Service.
Getting cosier working between apps and collab tools might help end a bit of needless toggling and Ctrl+C/Ctrl+V, but it is far from a unique approach.
Salesforce and Slack integration allows you to search your Salesforce instance from Slack, and share results in Slack. The integration also allows you to share messages both ways between Salesforce Chatter and your Slack channel, according to the CRM giant.
In fact, Salesforce was already heading down this road before Marc Benioff's application beast bought the hipster chat tool.
Meanwhile, SAP has also announced integrations across Teams and Sharepoint.
Next up is supply chain management, which becomes a fashionable business topic after every tsunami, volcano ash cloud or, more recently, worldwide pandemic.
Microsoft is previewing Dynamics 365 Supply Chain Insights, designed to help predict and mitigate disruptions. According to the company, the objective is to bring together data in "near real-time from third-party data providers, logistics partners, customers and multi-tier suppliers."
It also promises to create "a digital twin of the supply chain and then generate actionable insights powered by AI." It will "predict and mitigate risk by enriching supply chain signals with external constraints like environmental disasters or geopolitical events," Microsoft claims.
The resulting insight can be flowed out through "any" enterprise resource planning (ERP) or other supply chain execution system, it said.
The problem is companies with longer histories in enterprise applications than Microsoft have invested a lot of time and money in cracking this particular nut.
SAP promised "a single, unified portal to gain a holistic view into their supply chain ecosystem," although one analyst points out it might want to upgrade its core engine for Ariba, the supply chain platform the German vendor bought for $4.3bn in 2012.
Fellow ERP vendor Infor also acquired GT Nexus, a specialist in global supply chain management in 2015. At the time, its customers included Adidas Group, Caterpillar, DHL, Maersk, Pfizer, and Procter & Gamble.
With Oracle and IBM also possessing deep roots in supply chain software, it will be interesting to see how Microsoft manages to convince users it has the technology to solve this "notoriously tricky" problem.
Meanwhile, Microsoft is also playing catch-up with another of its announcements. Process mining was a category more or less carved out by Celonis, the German startup inhaling voluminous amounts of VC capital. It cut its teeth working with Siemens' SAP installations around five years ago.
Since then, SAP has gone and bought its own process mining company, Signavio, in a deal said to be worth $1.2bn that was announced in January.
The general idea is to figure out how business processes are actually performed – rather than how they are designed to perform or how management say they are performed – and thereby gain insight into improving efficiency.
"With process mining in Power Automate, organisations can leverage their business data to produce analytics and process maps to glean new insights into ways to optimize business processes," Microsoft promises.
Among the more eye-catching of business application announcements is Connected Spaces. Available in early December 2021, the idea is to offer retailers and other businesses the ability to use existing cameras, harness computer vision and "pre-built skills" to help track and analyse in-store activity. Maybe they could understand how effective in-store displays are or predict when queues for payment tills are about to get too long, suggests Vishal Sood, general manager of Connected Spaces.
Speaking to analysts and SIs, the view is that although Microsoft lacked maturity in enterprise applications like ERP, it is becoming a more credible proposition, at least for medium-sized businesses.
The ability to bundle and integrate with Azure and Power BI, along with commonplace tools like Teams and Office, makes a more straightforward proposition for those new to enterprise tools.
Meanwhile, Dynamics makes sense for peripheral or satellite offices which find it hard to produce a business case for investing in the SAP or Oracle installations on which the core business runs.
Ingite runs from 2-4 Nomveber. ®