Tech
National Audit Office warns of nuclear decommissioning costs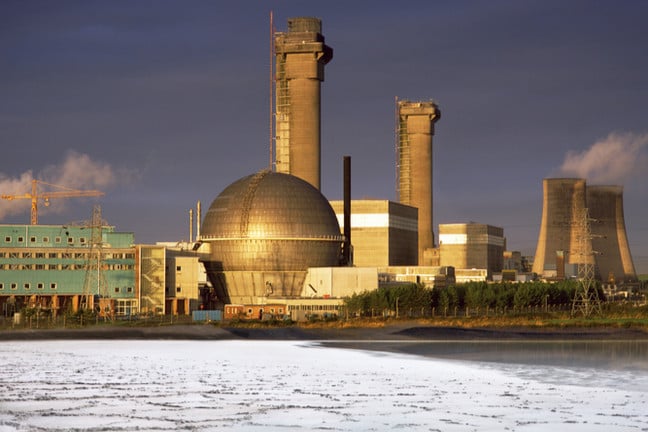 The UK government is being warned that taxpayers will have to make up a multibillion-pound shortfall to decommission nuclear power stations unless a history of overspending is reversed.
French firm EDF Energy runs seven Advanced Gas-cooled Reactor (AGR) stations in the UK, part of eight second-generation reactors set to be decommissioned which provide 16 per cent of the nation's electricity. The AGR stations are scheduled to stop producing electricity by 2028.
Last year the government injected £5.1bn into the Nuclear Liabilities Fund – now valued a £14.8bn – which it set up in 1996 to meet the costs of decommissioning AGR and Pressurised Water Reactor stations.
But EDF's latest cost estimate to decommission the stations in March last year was £23.5bn.
Public spending watchdog the National Audit Office has warned more money will be needed unless the government and EDF avoid overspending.
In a report earlier, it pointed out that cost estimates had doubled in real terms since 2004-05. Unless the government and EDF reverse this trend, there is a risk that the taxpayer will have to make further contributions.
Much will depend on the management of the defueling process.
The Department for Business Energy & Industrial Strategy (BEIS) did not sign off on the transfer of the sites from EDF to the government's Nuclear Decommissioning Agency (NDA) until June 2021, when the new agreements were signed by the Secretary of State. Under current plans the first station could transfer as early as 2026.
"But the NDA will not know the exact details of what will transfer nor have a full understanding of the associated costs and liabilities until closer to the expected transfer," the report said. "The cost of defueling the AGR fleet is likely to be highly dependent on the rate at which the stations can be safely refuelled."
EDF estimated in 2021-22 that the cost of defueling the AGR fleet could be between £3.1bn and £8bn depending on the scenario. As soon as EDF declares a station closed to electricity production, all the costs of the station are borne by the Nuclear Liabilities Fund.
"The costs to be borne by the Fund are therefore very dependent on how soon defueling begins once a station ceases electricity generation, and how quickly fuel can be removed. Accelerated defueling will test the capacity of EDF to remove the fuel, and then the NDA to transport and store the fuel safely at Sellafield (a UK nuclear decommissioning and research campus). A bottleneck at any point in this process could have repercussions across the defueling programme," the NAO said.
If all of this was not alarming enough for the taxpayer, it's worth considering that EDF is also building a new nuclear power station set to provide around 7 per cent of the UK's electricity.
In 2019, the government announced it would be £2bn over budget and miss its completion deadline. Since then another six-month delay to June 2026 has been announced together with a cost increase of £500m. ®