Tech
No digital equivalent to the impulse aisle found as online grocery shoppers buy fewer sweet treats than in real life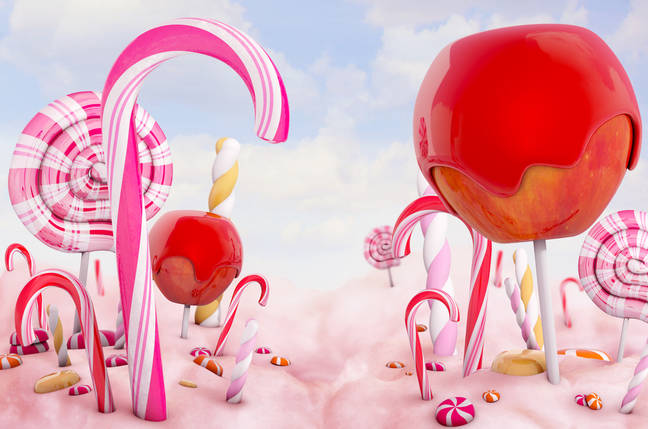 There's no digital equivalent to the love-it-or-hate-it impulse aisle of the supermarket, with shoppers spending noticeably less on sweets, cookies, and other tasty treats online than in the real world.
Or so says a study, published in the Journal of Nutrition Education and Behavior, which looked at 137 primary household shoppers in the state of Maine who shopped at least once in-store and online, and analysed over 5500 transactions taking place between 2015 and 2017. The conclusion: we're far less likely to buy sweet treats online than in person, despite buying more overall.
"When study participants were shopping online, they spent about 44 per cent more per transaction, and they purchased a greater number and variety of items compared to when they shopped in-store," said Dr Laura Zatz, lead author of the research.
"We also found that shopping online was associated with reduced spending per transaction on candy, cold or frozen desserts, and grain-based desserts like cookies and cake."
That doesn't mean online shopping is healthier, though. While spending on many of the items you might find tempting on supermarket shelves was down by an average of just over $2.50 per transaction, that wasn't true for everything. The study found online and offline shoppers spent equal amounts on both sugary drinks and sweet and salty snack foods.
"Sugary drinks and snacks might have been a planned purchase for many in our study sample," co-author Dr Eric Rimm opined by way of explaining the apparent tasty anomaly. "That would fit with other industry research showing that neither sweet and salty snacks nor sugary drinks are in the top five categories of unplanned food purchases."
"With more people buying their groceries online, it will be really important to understand how that impacts the nutritional profile of the foods they purchase," Dr Zatz concluded.
"Encouragingly, our results suggest that online grocery shopping is associated with reduced spending on several unhealthy items. However, we'll want to monitor shopping patterns to make sure sophisticated online marketing tactics, like personalized pop-up ads, don't override that."
The full study is available under open-access terms on the Journal of Nutrition Education and Behavior website. ®
Source link