Tech
Oracle aims high-end cloudy database release at existing customers in 'defensive' move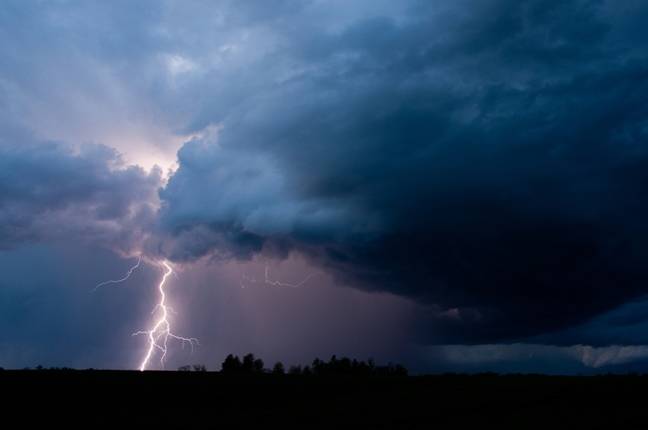 Oracle has brought out a new Exadata Cloud Service based on the Exadata X8M platform, bringing its high-end persistent memory feature to the cloud. Well, Oracle's cloud at least.
The transactional and analytics database system Exadata X8M was first released last year in a launch Oracle claimed would reduce IO latency by up to 10 times with its use of persistent memory and remote direct memory access (RDMA) over Ethernet.
Bringing the system to the Exadata Cloud Service makes it available on a consumption basis in the Oracle cloud, including 26 global cloud regions and its on-prem service, [email protected] The omnipresent enterprise computing biz claimed it could help run applications needing multiple workloads and data types in a single converged Oracle Database, avoiding integration of multiple different database services.
Oracle claimed this meant 2.5 times higher transaction processing IOs, and 10 times better IO latency than its previous Exadata Cloud Service release.
The Exadata Database Machine started life in 2008 as an in-memory database appliance that supports OLTP (transactional) and OLAP (analytical) database systems. It was the result of a collaborative project between Big Red and HP (as it was then known), but was later ported to Sun hardware. A version has been available on Oracle Cloud since 2015.
David Floyer, CTO at Wikibon, said that with IO latency of around 20 microseconds and a 25 PB data warehouse available, Wikibon assessed it as the "highest-performance cloud database service available."
Regardless of its performance, part of the positioning is to boost Oracle in the cloud market, as it was with the Zoom deal earlier this year, said Philip Carnelley, associate vice president of software research at IDC.
It would suit Oracle's existing customers who want options in the cloud, he added.
"If you've already got loads of Oracle everywhere, then it's becoming more viable to move what you want into the cloud: that's their big thrust. There is such a huge install base of Oracle, it's offering them everything in the cloud, on prem, or wherever they want it. From Oracle's point of view, it could be seen as defensive. This will appeal to very large organisations with a very large investment in Oracle," he said.
Carnelley said businesses were looking to move to the cloud as soon as possible, while at the same time IT departments would be reluctant to abandon their existing investments. "If it ain't broke, don't fix it: you don't want to change too many things and fewer things you have to change, the better," he said.
But outside Oracle's install base, the appeal becomes less certain. In transaction systems Oracle would go up against IBM's Db2 and SAP's in-memory HANA database, both of which are available on the public cloud from the usual suspects.
On the analytical systems, Oracle must compete with cloud-native data warehouses such as Snowflake, AWS's Redshift, Google's BigQuery and Microsoft's Synapse. ®
Source link