Tech
Prince Harry, the Count of Montecito, turns Silicon Valley startup exec with first job based in 21st Century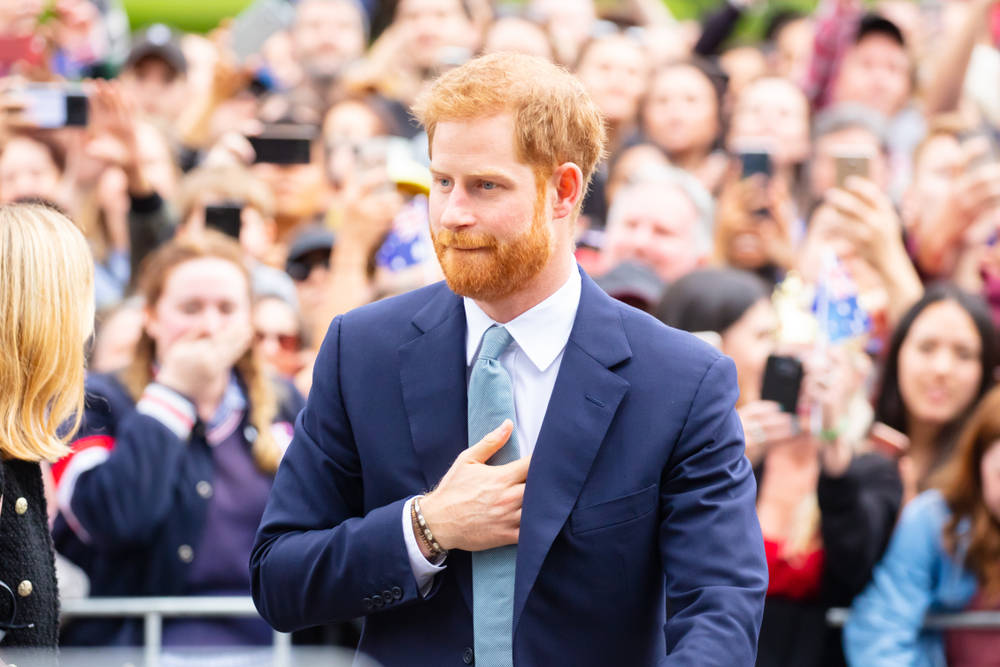 Prince Harry and Meghan Markle have gone full California with the news that the actor's husband is to become a tech exec.
Harry aka the Duke of Sussex aka the Count of Montecito has accepted a job as chief impact officer for life-coaching and mental-health startup BetterUp. It's hard to imagine a better fit.
BetterUp sells itself as offering "personalized coaching, content, and care designed to transform lives and careers," but in reality it is hoping to act as a kind of outsourced HR department with the focus on employees' well-being.
The appointment is so opposite (and apposite) to Harry's existence within the Royal Family that you have to wonder whether his new career is a meta statement on the state of the Windsors: no one in Buckingham Palace would ever consider discussing mental health in terms other than the need for a discreet doctor and an institution with locks and soft walls.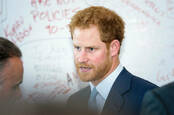 Prince Harry takes a stand against poverty, injustice, inequality? Er, no, Fortnite
And, of course, "chief impact officer" is a ludicrous job title. Almost as ludicrous as "Prince." But Harry is that rare man who is perfect for both. In terms of impact, his appointment has already paid off: acres of news coverage. He could probably claim his bonus now and spend the next 12 months sitting under a trellis looking uncomfortable.
But such is Harry's work ethic that he has already authorized a blog post with his name in and containing words that he said, possibly out loud.
"My goal is to lift up critical dialogues around mental health, build supportive and compassionate communities, and foster an environment for honest and vulnerable conversations," the words go. "And my hope is to help people develop their inner strength, resilience, and confidence."
Purpose pain
There's more: "What I've learned in my own life is the power of transforming pain into purpose. During my decade in the military, I learned that we don't just need to build physical resilience, but also mental resilience. And in the years since, my understanding of what resilience means – and how we can build it – has been shaped by the thousands of people and experts I've been fortunate to meet and learn from."
But what about this BetterUp? Well, the company is valued at $1.7bn but that is also a classic Silicon Valley valuation based on the $270m in cash pumped into the outfit by VCs over the course of five funding rounds. In reality, the biz, founded in 2013, is a very long way from making a profit, we imagine.
On the plus side, the funding at each round has increased: $2.9m seed funding in 2016 followed by $12.9m a year later. Then $26m in 2018; $103m in 2019; and finally $125m in February this year. So it does look as though there is some traction and investors are clearly hoping that with what looks like a societal shift toward more working from home, BetterUp can snaffle, or even create, a new market for employees who aren't in the office much of the time.
What's that you say? You couldn't give a monkey's about the actual business and just want to talk about Harry, Meghan and that Oprah interview?
Well, the latest goss is that despite claiming otherwise, Harry and Meghan actually didn't get married secretly before their "real" wedding. They got married when they said they got married. So that's… interesting, to some.
Meanwhile, chunks of the UK press continue to find implausible ways to insist the pair are damaging the monarchy while overlooking another prince, Andrew this time, who even though claims he is willing to speak to US prosecutors investigating his late friend and sex offender Jeffrey Epstein, the royal has actually yet to do so. ®
Source link