Tech
Remember Ask Jeeves? It's still alive, kinda, and Google seems keen to show it the door once and for all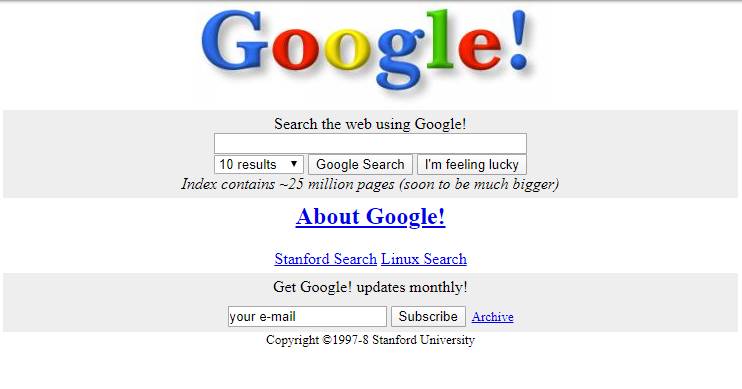 Google wants to eradicate Chrome extensions it believes mislead and misdirect users toward competing search engine Ask.com, though is wary of doing so because of how it may look to antitrust investigators, according to a report on Sunday.
That's the upshot of a spat between the online ad giant and content company IAC, which owns, among other things, Angie's List, The Daily Beast, Investopedia, The Spruce, and Vimeo. But it is IAC's ownership of Ask.com, formerly Ask Jeeves, that is thought to be at the center of the problem.
Google has already removed from its online Chrome store five extensions produced by IAC for its Chrome browser, citing "policy violations" though several are still active. According to a report in the Wall Street Journal, Google found internally that those extensions also violate its policies though Google executives, including its chief legal officer, are worried that actions against the add-ons could be seen as anti-competitive and be used against Google in its ongoing antitrust battle with the US government.
Google tells court: Our rivals gave US govt confidential dirt on us to fuel antitrust case. Now we want to see it
It's not hard to see why: if users clicked on the ads served by IAC's extensions, it resets their Chrome homepages to its own Google-powered search engine MyWay and installs a browser bar for Ask.com, IAC's other search facility.
We're told an internal Google report said several extensions did not offer functions that they said they would, and pushed users toward IAC's ads and services. In other words, the extensions seemed designed to drive traffic to IAC's properties away from Google rather than offer unique additional services. Google's investigators recommended the "immediate removal and deactivation" of the extensions.
Ask Jeeves was once a large player in the search engine market alongside such names as AltaVista and Lycos, but Google's dominance has left few competitors left. IAC's extensions for Google's Chrome browser – which also dominates the browser market with 64 per cent market share – are riding on top of the Google machine and trying to drag users over to its platform, it's claimed.
Anyone for monopoly?
While that may be a violation of Google's terms, it's not hard to see how Google shutting down an extension on its browser to prevent users being directed to a competing search engine is not a good look for an org formally accused of abusing its market position to maintain its effective monopoly.
"We continue to have conversations with IAC related to Chrome Web Store policies and we have already removed a number of their extensions for violating our policies," Google told The Register in a statement. "We're reviewing the remaining extensions and our enforcement options, and have not made a decision regarding IAC's status on the store."
Meanwhile, IAC is not happy at how news about the argument became public, telling The Reg: "Google has chosen not to share its audit of our products or the results with us, only the Wall Street Journal."
IAC also makes it plain that it also sees the antitrust implications: "Google exercises significant control over what we do with these products. Last year we collaborated closely with Google on an extensive review and approval of our entire Chrome product line – including how products are advertised and installed, down to the font size – and all our products were again confirmed and approved this year in conjunction with their renewal of our partnership agreement."
It finished up: "Google has taken hundreds of millions of dollars from us to advertise and distribute these products in the Chrome Store. There's nothing new here – Google has used their position to reduce our browser business to the last small corner of the internet, which they're now seeking to quash." ®
Source link