Tech
Samsung unveils 512GB DRAM CXL module in E3.S form factor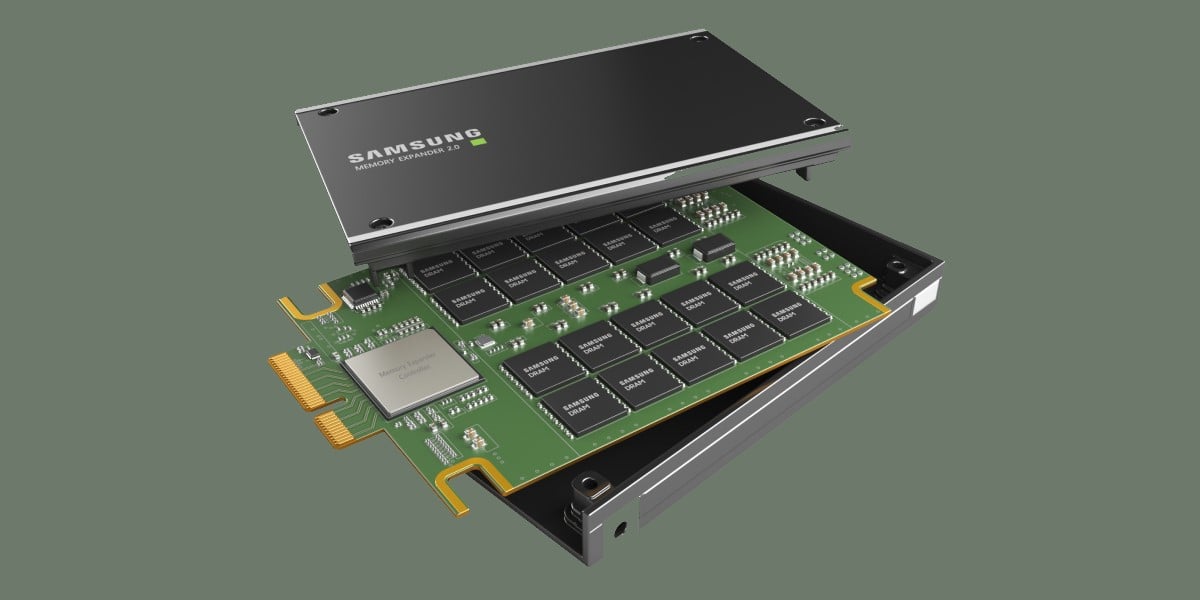 Samsung has unveiled a 512-gigabyte Compute Express Link (CXL) DRAM module, which awaits servers to make it sing.
The device will ship in the EDSFF E3.S form factor – a standard most often employed in high-capacity solid-state disks (SSDs).
E3.S is expected to replace both M2 and 2.5-inch SSDs eventually, but Samsung has acknowledged that it may be some time before servers ready to handle the device appear. That time may well be spent figuring out how to make DRAM work well in E3.S, as DRAM is faster than the flash used in SSDs. The good news is PCIe 5.0 can handle that extra I/O action.
For now, the Korean giant is pleased that Lenovo has signed up to work on CXL devices.
The Chinese builder will likely get its hands on the 512GB CXL DRAM modules in Q3, when Samsung says "joint evaluation and testing" will commence, before "commercialization as next-generation server platforms become available."
CXL matters because it enables the creation of switched fabrics that allow a host server to connect to resources on multiple other devices. Servers packing some of Samsung's new 512GB monsters could therefore be accessed by other servers – the sort of thing VMware has started to build with its Project Capitola software-defined memory.
Samsung has its own software on the way to put the modules to work. The chaebol has an updated version of its open source Scalable Memory Development Kit in the pipeline and suggests it will take advantage of the new module and CXL.
Large memory modules are attractive because applications like AI, ML, ERP, and clouds all benefit from higher compute density and more opportunities to store data in-memory.
Samsung has previously teased 512GB DDR5 DIMMS, so it's the implementation of CXL and form factor that makes this announcement most significant. ®