Tech
Something fishy is going on in Taiwan as folk change name to include 'salmon' for free sushi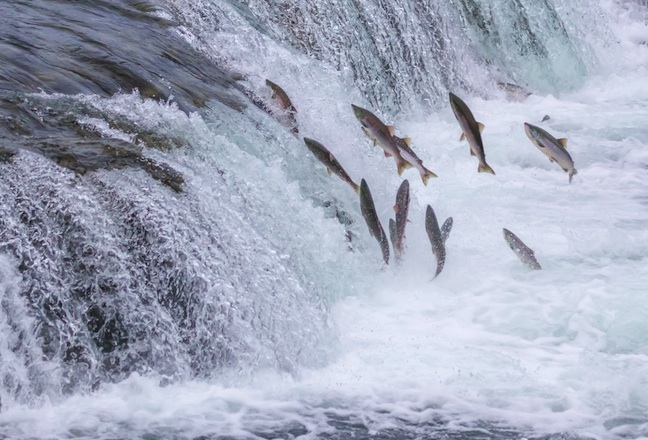 So it turns out there is such a thing as a free lunch – if you're Taiwanese and are OK with changing your ID card to include "salmon".
Thanks to a promotional campaign run by a sushi chain offering an all-you-can-eat feast for anyone with an ID card featuring the Chinese characters "gui yu" and five friends, "about 150 mostly young people" went ahead and made the tweak, Agence France-Presse reports.
The island nation allows citizens to change their name up to three times, and the lure of complimentary seafood and rice was enough to reel in student types.
The ensuing administrative work, dubbed "salmon chaos" by local media, has resulted in such fantastic monikers as "Salmon Prince", "Meteor Salmon King", and "Salmon Fried Rice".
Well, when opportunaty knocks…
Explosive Good Looking Salmon told telly news: "I just changed my name this morning to add the characters 'Bao Cheng Gui Yu' and we already ate more than Tw$7,000 (£176)."
Another gillty party admitted: "I've changed my first name to salmon and two of my friends also did. We'll just change our names back afterwards."
Ofishals were quick to raise the salmon of doubt, and deputy interior minister Chen Tsung-yen issued a plea in the media to scale back on the mischief and really mullet over before taking such action. "This kind of name change not only wastes time but causes unnecessary paperwork," he said, adding that people should "cherish administrative resources."
You could say the Taiwan government has been schooled on how their system might be open to abuse. Sadly, the promotion ended today. ®
Source link