Tech
South Korean rocket Nuri fails to take payload to orbit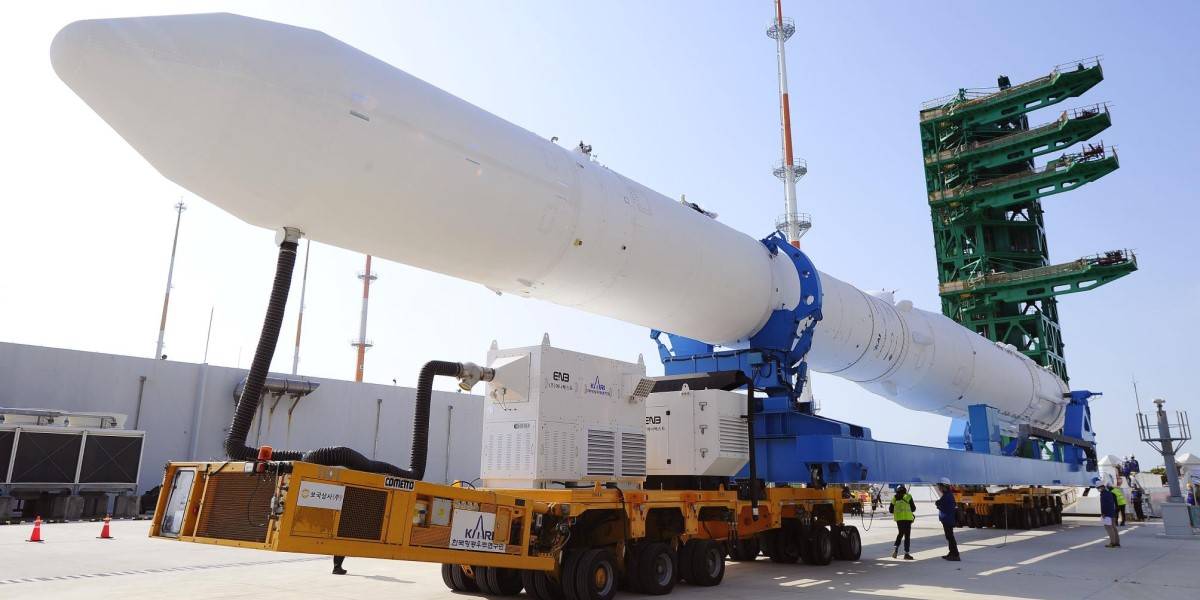 South Korea today came close to joining the small club of nations that can build and launch their own orbital-class rockets, with its maiden attempt blasting off successfully, but failing to deploy the payload.
At 5pm local time (UTC +9), the rocket, named Nuri, or KSLV-II, left its launchpad at Naro Space Centre, destined for low-Earth orbit with a 1.5-tonne dummy payload. But while all the three stages of the Korea Space Launch Vehicle II worked and the initial payload separation was fine, the dummy satellite was not placed into orbit as planned.
It wasn't immediately clear what went wrong, although Moon, speaking from the Naro spaceport, said the payload did not stabilise in orbit after separation.
According to newswire Reuters, South Korean President Moon Jae-in said of the partly failed test: "It's not long before we'll be able to launch it exactly into the target trajectory."
The mission was originally scheduled for 4pm local time, and delayed an hour to allow for a valve and wind check. Korea Aerospace Research Institute (KARI) had pegged the mission's success rate at 30 per cent.
South Korea would have been the seventh nation to launch its own rocket carrying over a tonne of payload into space, following in the footsteps of Russia, US, France, China, Japan, and India.
The launch represents 11 years of work by the likes of KARI and approximately 300 private companies. In 2013, Korea launched its first space rocket, Naro or KSLV-I, with some help from Russian technology but experienced several delays and two failed launches before eventually succeeding.
South Korea has been behind on its space endeavours, partly due to a 1979 Cold War-era agreement with the US that limited the country's ability develop and test ballistic missiles of significant range. Those restrictions were amended in 2020, making South Korea free to use solid rocket motors without restrictions and enabling a space programme.
Meanwhile, countries like China and Japan have developed their own space programmes, leaving some catching up to do for South Korea in both military and civilian capacities.
A successful programme could help South Korea get a foothold in 6G and keep tabs on North Korea, which has a military nuclear weapons programme. South Korea does not, although politicians and officials have pushed for one and even implied in the past that Nuri could be a nuclear weapon precursor.
The 200-tonne, three-stage rocket consists of about 370,000 parts, is around 47 feet long, and has six liquid-fuelled engines.
The first stage uses four clustered 75-tonne engines and separates at 50km altitude. The second stage uses a single 75-tonne engine that separates at 240km. The third stage uses a seven-tonne engine to take the payload to its final destination of an orbit between 600 and 800km.
By May 2022, KARI planned to follow up the endeavour by sending a 200kg satellite into low-earth orbit. A lunar orbiter is slated for August 2022 with hopes to send a spaceship to the Moon by 2030. ®
Source link