Tech
Soyuz later! SpaceX gets NASA green light to lob astronauts to the International Space Station full time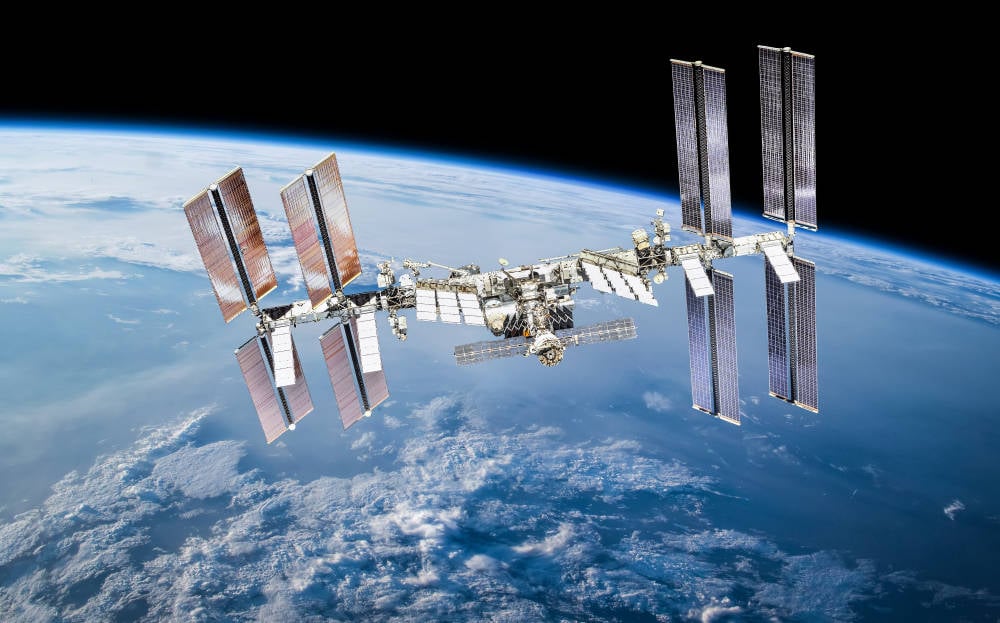 NASA on Tuesday officially certified SpaceX's Falcon 9 rocket and Crew Dragon capsule as vehicles capable of flying astronauts to and from the International Space Station, making it the first ever commercial spacecraft system to be approved by the American agency.
That means that SpaceX's gear has passed the pilot stage, and will be regularly used by NASA as a flight service to keep the ISS up and running with crews of scientists and techies. It also means NASA will no longer have to buy return tickets on Russia's Soyuz spacecraft to get people to the orbiting space laboratory. Instead, it can use US-based SpaceX.
"I'm extremely proud to say we are returning regular human spaceflight launches to American soil on an American rocket and spacecraft," NASA Administrator Jim Bridenstine gushed. "This certification milestone is an incredible achievement from NASA and SpaceX that highlights the progress we can make working together with commercial industry."
All eyes were on the Elon Musk-owned biz when it sent NASA 'nauts Robert Behnken and Douglas Hurley to the ISS using its own hardware back in May. The mission, dubbed Demo-2, test SpaceX's reusable Falcon 9 and Crew Dragon pod with humans aboard for the first time.
SpaceX also demonstrated its technology's capabilities in the unmanned Demo-1 flight, where the Crew Dragon pod docked autonomously with the ISS and stayed there for five days in March 2019 before returning to Earth. Following the successes of Demo-1 and Demo-2 runs, NASA officials signed off SpaceX's wares for general human use after conducting rigorous reviews.
Whoa, humans have been hanging out and doing science stuff in freaking space aboard the ISS for 20 years
The next launch, the Crew-1 mission set for November 14, will be the first manned flight using a certified SpaceX rocket and Crew Dragon capsule. The pod is capable of ferrying up to seven passengers at a time, though for this particular trip, NASA 'nauts Michael Hopkins, Victor Glover and Shannon Walker, and Soichi Noguchi, a space traveller from Japan's space agency, will journey into low-Earth orbit from the Kennedy Space Center in Florida.
"Thank you to NASA for their continued support of SpaceX and partnership in achieving this goal," SpaceX supremo Elon Musk said.
"I could not be more proud of everyone at SpaceX and all of our suppliers who worked incredibly hard to develop, test, and fly the first commercial human spaceflight system in history to be certified by NASA. This is a great honor that inspires confidence in our endeavor to return to the Moon, travel to Mars, and ultimately help humanity become multi-planetary." ®
Source link