Tech
Steve Wozniak to take stand: $1m suit claiming Woz stole idea for branded tech boot camp goes to trial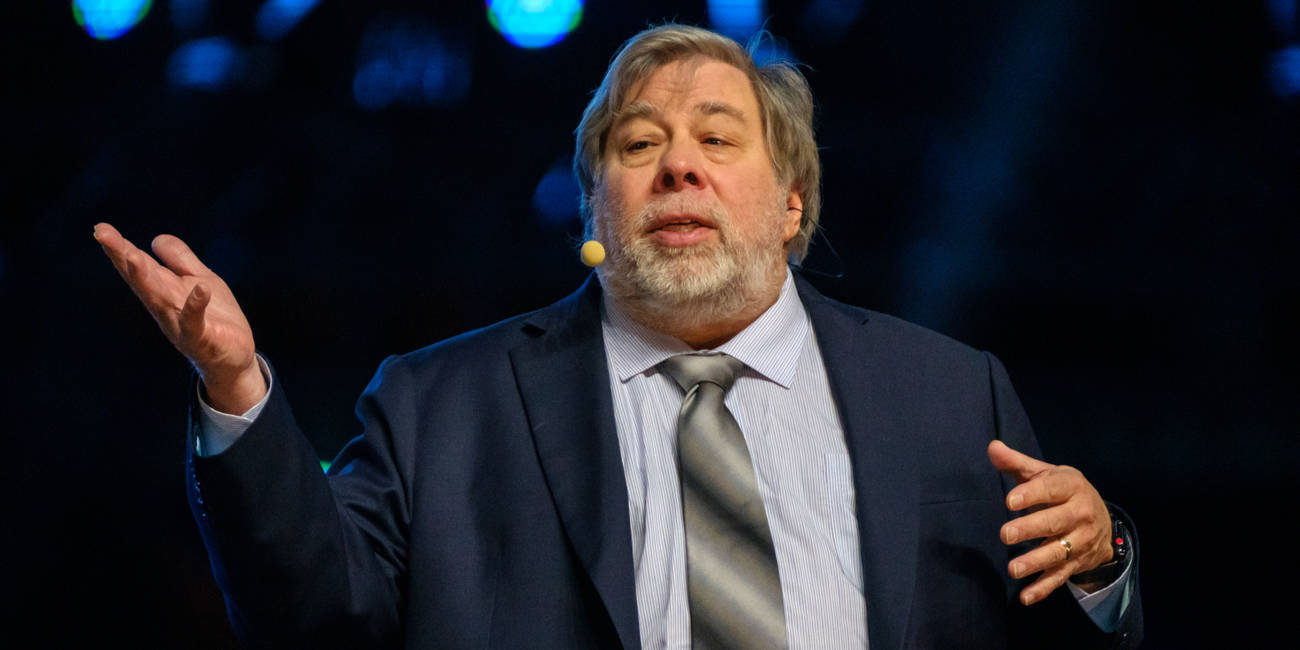 Apple co-founder Steve Wozniak will face a trial next month in an Arizona district court over allegations he stole the idea of a Woz-branded programming boot camp.
The original complaint [PDF] was filed in 2018 by Ralph Reilly, an assistant professor of management at Connecticut's University of Hartford. Two of the five claims in the original complaint were dismissed in March 2020 [PDF], including breach of contract.
Reilly's allegations that Wozniak infringed on his copyright by launching a Woz-branded tech school without him are what will be looked at by the jury.
The Apple co-founder will take the stand on June 7 for a three-day jury trial. Reilly is seeking at least $1m in damages. Wozniak has denied all claims.
In the complaint, Reilly claimed he approached Wozniak in 2010 with the idea of creating a technology school bearing his name, ultimately dubbed the Woz School of Technology.
The idea was simple: the facility would offer vocational education in STEM – similar to what you'd get with a coding boot camp like Lambda School or Code Nation. Its unique selling point was an undeniable star factor.
Woz's contributions to the development of personal computing are legendary. He was the technical nous behind Steve Jobs' vision.
Reilly claimed in the complaint that Woz had agreed to the proposal. The pair exchanged emails and met in person several times, the complaint continued, with Woz ultimately signing a contract.
The pair met with the Apollo Education Group, owner of the online-only University of Phoenix. It proposed operating the school, provided Woz delivered two pre-recorded lectures each year. This level of commitment proved too onerous for the former Apple staffer, and the plan went nowhere.
In scenes mirroring the infamous founding of Facebook, Steve Wozniak later created his own coding school, dubbed (what else?) Woz U.
Wozniak and his co-defendants, however, "characterize[d] the underlying events as follows:"
According to the March 2020 order, Wozniak's lawyers also argued that: "[T]he Plaintiff wasn't seeking to sell anything to Defendant Wozniak. On the contrary, the Plaintiff was seeking to use Wozniak's name and likeness to start his own online school."
Founded in 2017, and without the involvement of Ralph Reilly, the Woz U venture was run in partnership with the existing boot camp Coder Camps. It was, by all accounts, a failure. Woz lent Coder Camps his name in exchange for a cool $1m, but was uninvolved in teaching or developing the curriculum.
According to the complaint:
The suit went on to allege SCI and Wozniak had "infringed Reilly's Copyrighted Work in the marketing and publicity of Woz U."
We have reached out to Steve Wozniak's representatives for comment. ®
Source link