Tech
Uber loses Court of Appeal case over London licence legality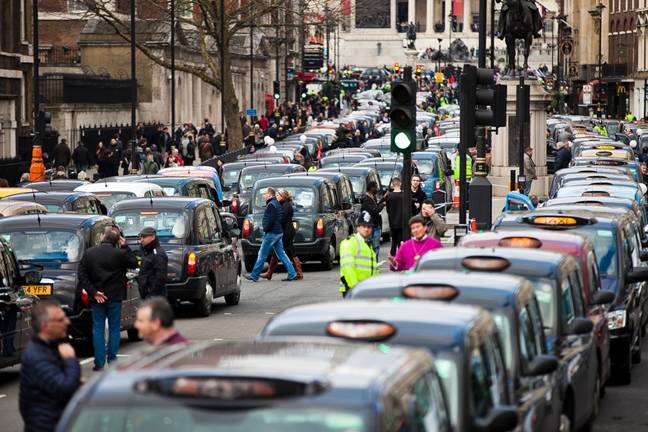 London taxi-hailing apps cannot dump their legal obligations on gig economy drivers, the Court of Appeal of England and Wales has ruled in a blow to Uber.
The court said this morning [PDF] that Germany-based taxi app Free Now could not operate in the English capital without taking on legal liability for delivering the taxi journey, giving a rolled-up judgment on two separate but closely linked cases.
In the first, Free Now's UK arm – aka Transopco UK Ltd – argued that as a middleman it was not contractually obliged to deliver taxi journeys, saying this was the legal responsibility of its drivers. Judges ruled there was "no material difference" between Free Now's business model and Uber's.
A black cab trade association, named as United Trade Action Group Ltd in the judgment, argued that Free Now was unlawfully registered by Transport for London as a taxi operator because it copied Uber's business model and refused to take on legal liability for delivering taxi journeys.
Lord Justice Males and Mr Justice Fraser ruled that "in order to operate lawfully under the Private Hire Vehicles (London) Act 1998 a licensed operator who accepts a booking from a passenger is required to enter as principal into a contractual obligation with the passenger to provide the journey which is the subject of the booking."
The court also found that Transport for London, the capital's taxi licensing authority, had been handing out licences while ignoring "the technicalities and complexities of the law of contract," in the words of Helen Chapman, TfL's director of licensing, regulation and charging. Instead TfL applied a "common sense" approach which was not explained in the court's judgment.
Working for the app?
Uber lost a Supreme Court case earlier this year after arguing that its drivers weren't "workers", a term of art in UK employment law. Lord Leggatt, one of the judges in that case, said [PDF] at paragraph 47 of the court's ruling:
That judicial aside wasn't legally binding. Uber sought a court declaration to put it beyond all doubt – and today it lost.
"The ruling comes as a huge embarrassment for Transport for London and the Mayor of London who have failed to regulate the trade according to the requirements of the legislation," gloated the App Drivers and Couriers' Union (ADCU), which was named as a defendant against Uber.
ADCU described Uber's Court of Appeal case in favour of its business model as "a failed collateral attack" on the earlier Supreme Court ruling. If Lord Leggatt's opinion had been wrong in law, Uber could have used that as a toehold to start quibbling about licensing restrictions.
The taxi app is on shaky ground in London, having gone through a public and embarrassing series of court cases over its operating licences. It won an 18-month extension to operate in September 2020, but its London licence expires in March 2022.
We have asked Free Now and Uber if they wish to comment on today's judgments and will reproduce their statements here if either firm responds. ®
Source link