Tech
US comms regulator slaps down petition to block Ligado's nationwide L-band 5G network by 3 to 2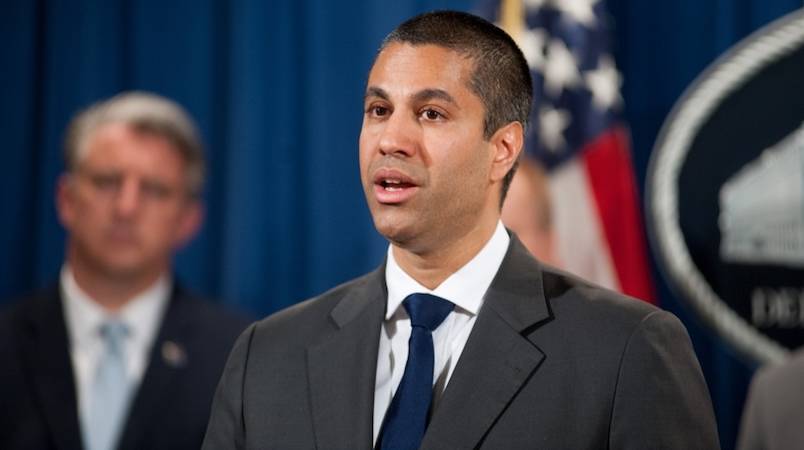 The US Federal Communications Commission (FCC) has rejected a petition seeking to block Ligado Networks from deploying its LightSquared nationwide 5G network.
The petition – which was rejected by a three-to-two majority – was filed by the Department of Commerce's National Telecommunications and Information Administration (NTIA) on behalf of the Defense and Transportation departments, and largely repeats previous concerns about Ligado's proposed use of L-band spectrum.
The term "L-Band" refers to the spectrum between 1GHz and 2GHz. Ligado has proposed using parts of this spectrum as the basis of a low-power terrestrial 5G network primarily serving far-flung IoT devices, particularly those in areas where a stable fixed-line or conventional cellular mobile connection is hard to come by. The L-band is well suited to this as it tends to be less affected by weather conditions and cloud cover.
Unfortunately for Ligado, those attributes also make it well suited for satellite-based global navigation systems, and the US GPS system (as well as GLONASS, Gallileo, and BeiDou) relies heavily on the L-Band spectrum. Any interference could prove catastrophic, not just for military users, but also airlines and transportation firms that rely upon GPS.
The FCC's rejection notes the onerous conditions placed on Ligado last year as a condition of its approval, which were largely prompted by complaints from within the federal government. These include restrictions on what parts of the spectrum it can use, with the FCC carving out a "guard band" to limit interference with GPS operations, as well as transmission power limits that are 99 per cent lower than those initially proposed.
In addition, Ligado is legally compelled to work alongside federal agencies to mitigate any interference, by providing information about the configuration of its base stations, as well as identifying hardware that could be susceptible to interference. It must also provide GPS manufacturers at least six months' notice before it activates any base stations.
FCC commissioner Nathan Simington voted against the petition, but did not regard the matter as closed [PDF], citing the absence of any definitive scientific testing about whether LightSquared would interfere with other L-band applications.
"As there is an opportunity for further testing, including performance-based testing, there remains the possibility of a showing that will greatly bolster the merits of NTIA's petition for reconsideration," he said.
"Such a showing would also allow the Commission to better evaluate the entire record in this proceeding, including the various other petitions for reconsideration that were filed. It is by doing so that we will adduce the best possible record in the service of disinterested policymaking in the public good."
FCC chairman Ajit Pai, who leaves office today, added: "We must continue to move forward to ensure next-generation wireless services are available, and to do so, we must put this long-underused spectrum to its best use."
Referring to the restrictions imposed in 2020, he said: "My colleagues and I unanimously adopted the order after more than a decade of delay across several Administrations. That order imposed stringent conditions in order to protect incumbent users, including GPS services and Pentagon operations that operate outside this band, and the technical evidence in our record continues to demonstrate that the FCC made the correct decision."
The Register has asked Ligado Networks to comment. ®
Source link