Tech
Vivo Las Blowers: Chinese smartphone brand hops into Europe's crowded mobe market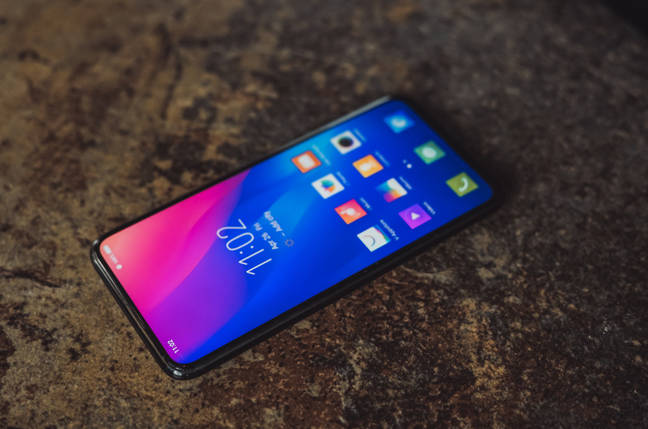 Another month, and another Chinese mobile behemoth is trying its hand at the European smartphone sector. This time, it's the turn of Vivo, which just released a slew of devices, including its X50 5G flagship.
The X50 5G serves up the usual upper-mid-range fare: a relatively speedy Snapdragon 765G platform, 8GB RAM, and a high-frequency AMOLED display. But where it differs is in the camera, housed within a gimbal-like mechanism, which allows the user to smoothly tilt and pan the phone when capturing video, and reduce judders when shooting long-exposure images.
Vivo's APEX 2020 concept smartphone grabs life by the gimbals to shoot stable snaps
Accompanying this are a trio of budget devices under Vivo's Y-series lineup: the Y70, Y20s, and Y11s. These use less powerful Snapdragon 6- and 4-series silicon, and are aimed at price-sensitive punters who are likely to prioritise battery endurance over anything else.
Vivo is a strange duck. Its parent company is BKK Electronics, the same conglomerate that also owns OnePlus, OPPO, and Realme. These brands target the high, mid, and low tiers of the smartphone market respectively. So, how does Vivo fit into that picture? By being weird, essentially.
The brand is the sibling that occupied Wall Street and joined the Moonies while its stablemates were getting real jobs. This deviant nature is demonstrated by its Apex "concept phones," which seldom see a commercial release, but nonetheless demonstrate interesting potential directions for the mobile industry.
The 2018 flavour was among the first smartphones to place the front-facing selfie camera on a mechanical apparatus, allowing the device to have an almost borderless display. The next year, it followed up with a completely port-less and button-less (and impractical) phone which relied entirely on wireless charging and capacitive inputs.
But can it make a dent in the Europe-wide landscape? The firm said it plans on entering six markets at first: the UK, France, Germany, Italy, Poland, and Spain. These, coincidentally, represent some of the most important markets for Huawei and its youth-focused sub-brand Honor that it supposedly up for sale.
In Q2 of 2020, Huawei's European market share sunk by 17 per cent, according to industry analysts at Canalys. Things have likely only worsened since then, given Huawei's inability to license Google Mobile Services for new devices. Paradoxically, this came at a time when Huawei overtook world-leader Samsung in global shipments, itself a testament to the incredible size and scale of the Chinese market.
There's plenty of territory to grab, particularly in the coming years, when the smartphone market returns to growth after a year in which it was buffeted by the winds of Covid-19. But Vivo will have to fight for any market share it gets, not just from rivals like Xiaomi, Nokia and Samsung, but also from its own sister companies.
"We are truly excited to come to Europe, to take this opportunity to officially introduce ourselves and our first product line-up for the European markets. This has been a challenging year for people and businesses around the globe, and many things have changed," said Denny Deng, President of European Business at Vivo, in a statement.
El Reg will be getting its talons on an X50 50 in the coming weeks, so keep an eye out for our coverage. ®