Tech
WeChat wins right to stay in US app stores for at least a couple more months as court denies US government appeal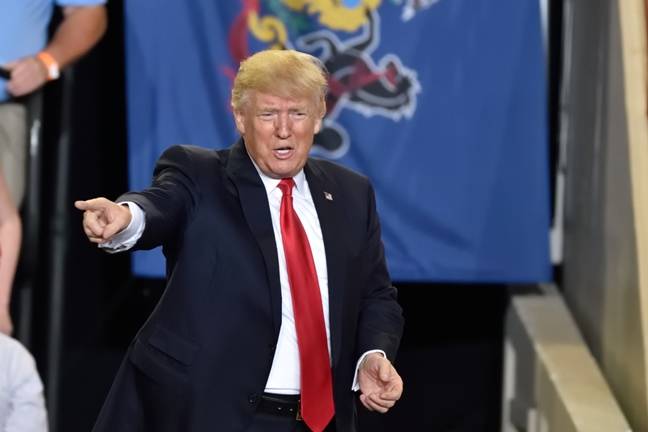 WeChat will remain in US app stores until at least January 2021 after the Ninth District Court of Appeals denied the US Government's attempt to have its ban re-enforced.
US president Donald Trump issued an executive order banning WeChat on August 6th, citing data harvesting that "threatens to allow the Chinese Communist Party access to Americans' personal and proprietary information" as a menace that must be stopped. The executive order prohibited any form of transaction with WeChat, with the effect that offering it in an app store or even carrying traffic from the app was prohibited.
A group called the U.S. WeChat Users Alliance (USWA), which seemingly just likes using WeChat, opposed the Executive Order in court and in late September won an injunction against the ban.
The US government appealed.
And late on Monday afternoon, US time, the Ninth District Court of Appeals popped out a brief order [PDF] that says the injunction preventing the ban can stand.
China takes TikTok-WeChat ding-dong to World Trade Organization, accuses US, India of breaking global rules
The reasoning offered by judges Fletcher, Berzon and Bybee was simple: "Appellants [the US government] have not demonstrated that they will suffer an imminent, irreparable injury during the pendency of this appeal, which is being expedited."
And with that, the three judges ordered the matter to be placed on its calendar of hearings for January 2021.
The Register has glanced at sitting days for the court during January 2020, when a handful of dates were available before the 21st of the month – a significant spot on the calendar as it marks the day on which a new president will be sworn in. Democratic challenger Joe Biden, currently favoured to win the White House, has said that he considers TikTok's presence in the USA "a matter of genuine concern" but appears not to have outlined a policy position directly related to WeChat.
The Democratic Party's platform says a Biden administration would "demand China and other countries cease and desist from conducting cyberespionage against our companies" and a China policy that will "draw on the sources of American strength—the openness of our society, the dynamism of our economy, and the power of our alliances to shape and enforce international norms that reflect our values." ®
Source link