Tech
With computer brains in short supply, President Biden orders 100-day probe into semiconductor drought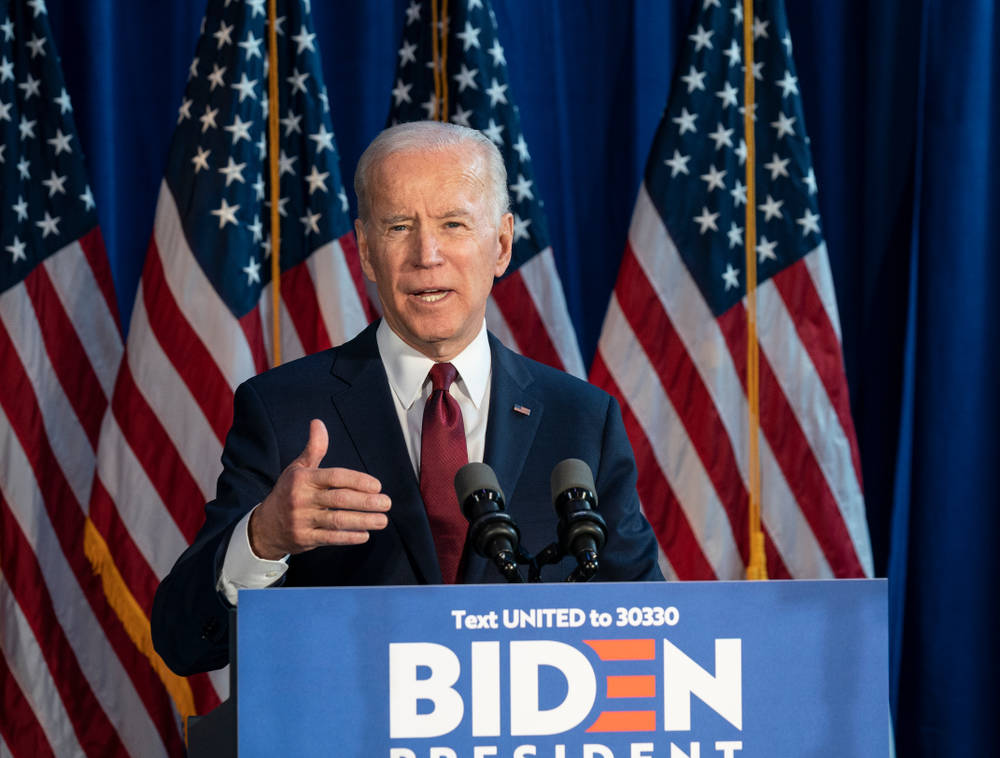 President Joe Biden signed an executive order on Wednesday to do something about the semiconductor supply-chain woes that have left folks unable to obtain computer parts, system builders unable to ship PCs and game consoles, and automakers unable to manufacture vehicles.
As per his instructions, his administration will start by reviewing weaknesses in logistics networks over the next 100 days, probing not just the availability of semiconductors and advanced packing of chips but also: active pharmaceutical ingredients, rare-earth metals, and high-capacity batteries.
Just weeks before the this order was signed, the semiconductor industry's top brass urged the White House to pump cash into building fabs in the United States, and into chip R&D, to secure supplies for the nation and ramp up homegrown innovation.
It has been a perfect storm for the silicon world. First, the COVID-19 pandemic hit chip production by forcing factories to temporarily close. Then it seemed everyone rushed to grab new laptops and other hardware to work or learn from home in lockdown. These folks then relied heavily on cloud services for communication and collaboration, driving up data-center chip sales as platforms built out capacity to handle millions of new users. At every step, more and more chips were needed for computers and infrastructure, and demand outstripped supply. Fab plants barely able to make their chips fast enough for the market before the pandemic now certainly couldn't keep up. That's left manufacturers and retailers with limited stock, and netizens without the gear they wanted.
Carmakers have been hit particularly hard because their vehicles are jam packed with electronics, from the brakes to the infotainment centers. General Motors, Honda, and Nissan said the shortage has flushed their production rates down the toilet. Factories have temporarily closed or cut back shifts because there's little work for employees.
Thirsty work: TSMC starts trucking in water amid Taiwan drought to keep chip production lines chugging
And it's not just semiconductors holding back automakers. A lack of rare-earth metals makes it difficult to build components like catalytic converters, electric motors, and generators. High-capacity batteries are needed for electric vehicles.
"Recent shortages of automotive semiconductor chips have forced slowdowns at car manufacturing plants, highlighting how shortages can hurt US workers," the White House said in a statement.
The video game and healthcare industries are feeling the effects, too. Microsoft's Xbox Series X and Sony's PlayStation 5 consoles quickly sold out as supplies were limited, and fans face long delays in shipping.
The Biden administration also said it will conduct a more comprehensive one-year review looking at how the supply chains of critical components have been impacted by the country's lack ability to manufacture goods and source materials domestically. It will aim to identify the gaps in production, transportation, and the workforce across six key areas, including, defense, health, IT, energy, transport, and agriculture.
"Agencies are directed to make specific policy recommendations to address risks, as well as proposals for new research and development activities," it said. ®
Bidennote
In off-the-cuff remarks on Wednesday ahead of a bipartisan meeting with some senators and House reps about the supply headaches, the President spoke of "these little chips here for automobiles," admitting: "I didn't realize how many billions of chips" were present in today's cars.
"The last year has shown the vulnerability we have with some of the supply chains, including the PPE that we needed badly, but had to go abroad to get," he added.
"[Senator] John Cornyn (R-TX) and the bipartisan group here put together an effort last year that I think was a pretty good effort, dealing with how to deal with these chips, but there's other aspects of shortages as well. That's what we're going to talk about. And it's nice to have everybody down here, on a subject matter we all agree on, and figure out how we get it all done."
Source link