Tech
Wondering what's going to change in 2021? Everything…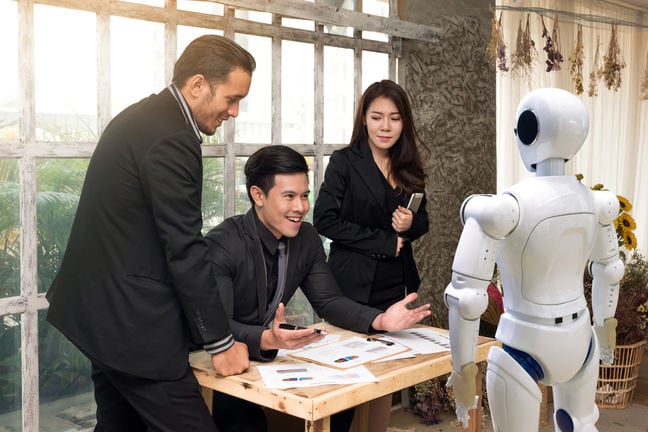 Promo The last 12 months have seen technology leaders grapple with unprecedented change – but only the most naïve would expect things to slow down in 2021.
Even as enterprises settle down to new ways of organising the workforce, digital transformation is still top of the agenda, while AI is becoming an everyday reality, and 5G promises to change received notions about what it is to be connected.
This all delivers great potential for companies to draw new insights from their data, and enable their workforces to work smarter, wherever they are. But it also poses grave risks for those organisations and technology leaders who fail to grasp the nature of the change, or the opportunities it opens up.
But you can get an indepth briefing on the changes you can expect from AI, 5G and the silicon which underlies them, by catching up on Intel's Unleash the Power of Data webinar series here.
This quintet of deep dive sessions brought experts on key Intel® technologies together with technology leaders who explained how they are putting them to work in some of the world's most forward looking enterprises.
So you can find out how Verbio is building speech recognition solutions that help enterprises bring conversation and cognitive AI to their customer experiences.
Or how IFDAQ is using AI to enable stakeholders to quantify factors they always knew existed but could never measure. And you can see how Minsk-based Irex has put AI at the heart of its Kipod Smart City platform.
In Cloud – Modernizing your AI and data platforms, Accenture's AI and analytics senior principal Ramtin Davanlou explained how its Applied Intelligence Platform, together with Intel Architecture, can break down data silos, to help companies respond to today's increasingly unpredictable world.
Other sessions explained how the onset of 5G has fundamental implications for the cloud, private networks and your own datacentre; how Intel® Software Guard Extensions can ensure confidentiality; and the ways in which Intel® Optane™ Technology is transforming the cost equation on Infrastructure.
You can also get an eagle's eye view from Al Diaz, VP & GM, Intel® Technical and Sales enablement, of the exponential growth of data, and how Intel is helping companies deal with the enormous pressure this brings to move faster, store more and process everything.
If you suspected the world is changing before our eyes, these five sessions will confirm it – but more importantly will help you understand how to catch the wave, and not be crushed by it.
And you can enjoy them all, at your leisure, by simply clicking here.
Sponsored by Intel®.
Source link