Tech
You'll like Intel's NUC 13 Pro once the fan stops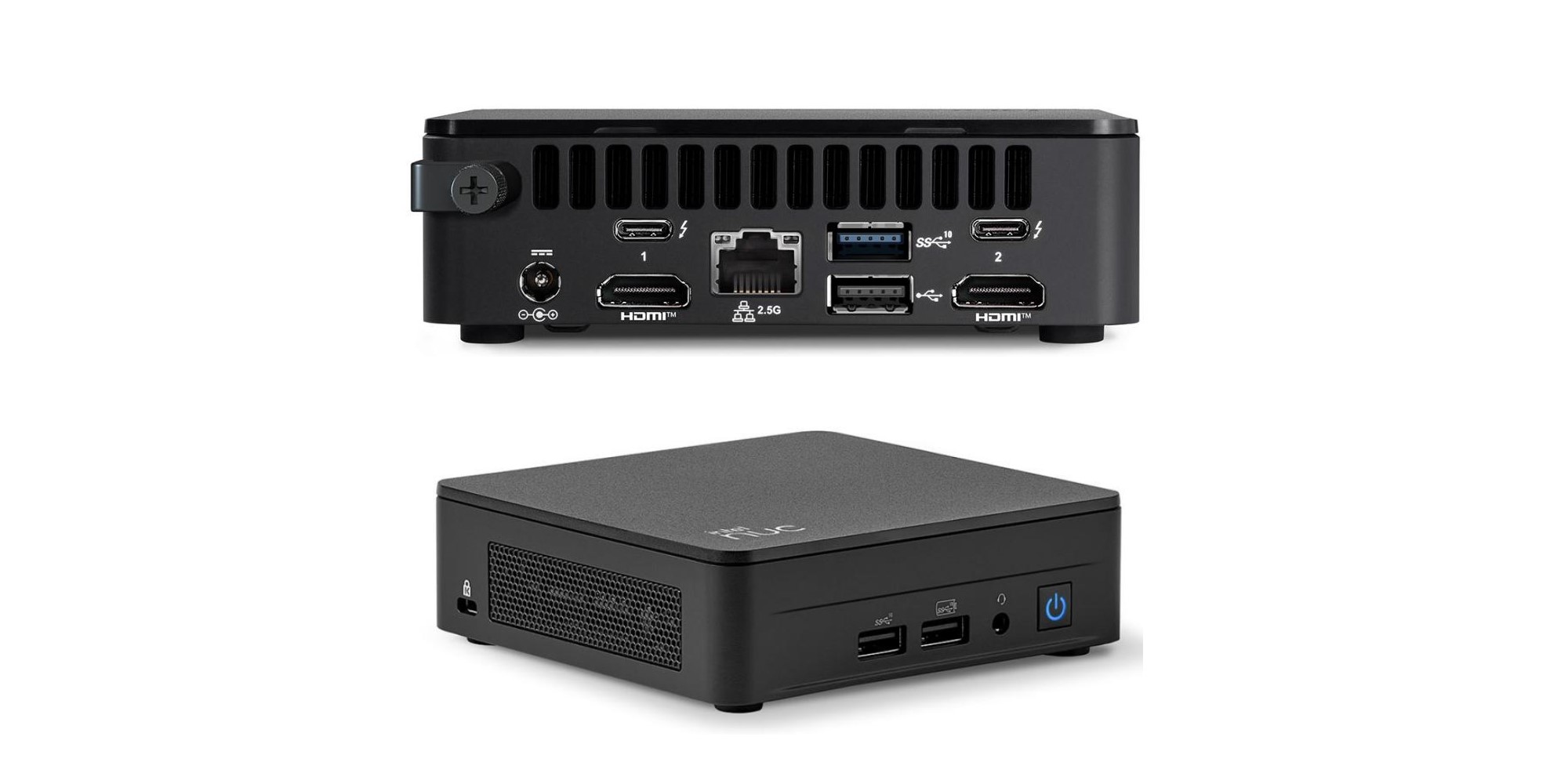 Desktop Tourism Intel has delivered a fine mini-PC in the form of the NUC 13 Pro – but missed a trick to make a great one.
We've just spent a week on the machine and in many regards it's just another PC, albeit a very small one at just 117 x 112 x 54mm.
The 13th Gen Intel Core i7-1360P powering the machine is pleasingly muscular. It crunched through the test we've used whenever Desktop Tourism considers a PC – downscaling a five-minute 4K video to HD using Handbrake – in a swift 1:52, just behind the ASUS machine we recently tested.
The same chore took a respectable 11:00 flat in an Ubuntu VM under VMware Workstation Pro. Graphics-centric benchmarking tool CineBench produced a rating of 11461 – a very respectable result for a machine that lacks a dedicated GPU.
While CineBench ran, the NUC's fan came to life and blew. Constantly.
It blew when the NUC was tackling other tasks, too. Indeed I was surprised – and not in a good way – by how often the fan came alive. Sometimes it would switch on for a few seconds when I was doing nothing more than adding a couple of tabs to my browser. It seems odd that would strain a machine boasting 32GB of DDR4-3200 memory and a 12-core, 16-thread CPU that cruises at 2.3GHz and peaks at 5.0GHz.
So often did the fan turn on that it became a minor irritant – especially when it pulsed on and off during operations like saving a file that felt like they should not tax the hardware at all.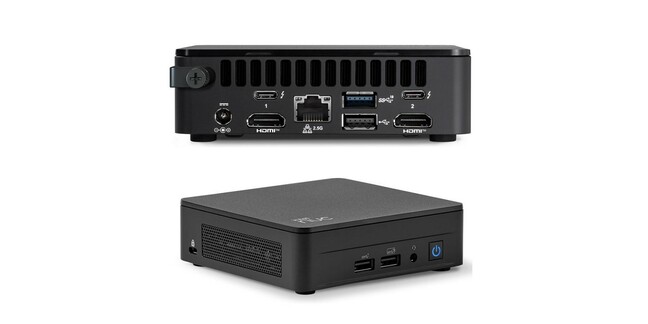 Intel NUC 13 Pro – Click to enlarge
Before you ask: no, I do not have a hot workspace and the weather was mild on the days I worked on the NUC. The fan does do a job, as the NUC was never hot to the touch, unlike the last mini-PC I took on a Desktop Tourism jaunt.
Intel has given the machine all the right I/O. A pair of USB 3.2 ports are out front, with another at the rear alongside a single USB 2.0 slot. WiFi and Bluetooth are baked in. I'm yet to hear cogent arguments against computers that offer an RJ45 port dedicated to Gigabit Ethernet. Do your worst objecting to it here.
A pair of HDMI ports are welcome. The same number of USB-C/Thunderbolt 4 can also drive displays. They're rare in mini-PCs, by the way, so they're welcome.
The power brick is a slim unit that puts some laptop chargers to shame. It's a pity the NUC can't use USB-C as a power source, because it is marvellously small and light. So small and light that I decided to weigh it – 537 grams on my kitchen scales – and then threw it in my briefcase for the 2km walk to Vulture East's office space.
I scarcely noticed its presence.
But I did look up the price of a second power supply ($50 ought to cover it) and ponder the NUC as an interesting commuter option – fit for the age of hybrid work.
That's not the purpose of a NUC, however. Intel is instead pushing it as a solid and speedy business desktop. It can certainly do that job. And thanks to some interior ports and screw holes ready for a VESA mount it can doubtless also find its way into other places. NUCs famously power McDonald's self-service machines in Australia, and many digital signage rigs.
The grunt my NUC displayed suggested it can handle those roles with aplomb and fill many other niches. Literally, and metaphorically. But one niche it won't fill is that of a budget PC – the unit starts at $849, so while you won't notice it in your backpack you'll feel the hole in your wallet.
And you probably [BZZZ] don't want to use it [BZZZ] in situations where peace [BZZZ] and quiet [BZZZZ] are called for [BZZZZZZ]. ®