UK
Prigozhin plane crash latest: Russia to interrogate pilot over 'bomb on Wagner jet'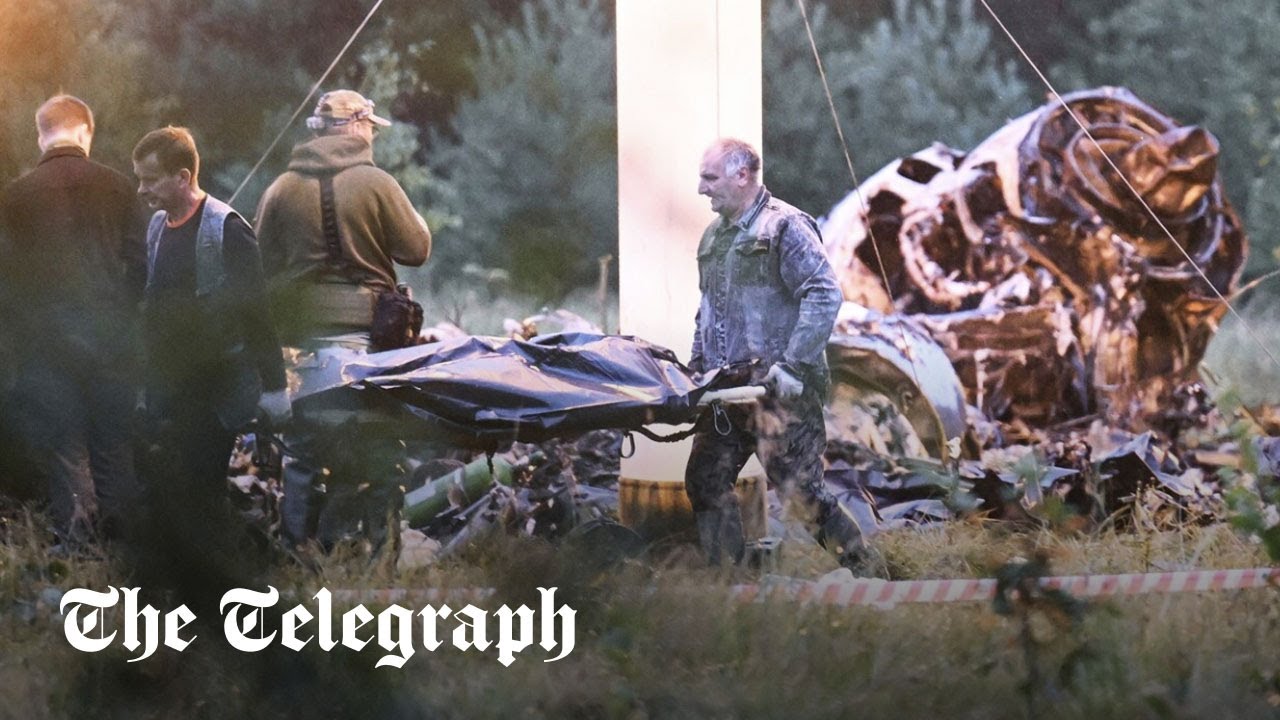 Wagner mercenary chief Yevgeny Prigozhin, a key figure in Russia's invasion of Ukraine who led a failed mutiny in June after expressing anger at the war's conduct, has died in a private-plane crash in western Russia, according to Russian aviation officials.
Nine other people including members of his Wagner mercenary group were among the dead on the flight from Moscow headed for St Petersburg.  They included a Wagner founder, Dmitry Utkin.
Russia's aviation agency Rosaviatsia said it had set up a special commission to investigate the crash of the aircraft belonging to MNT-Aero, and Russia's Investigative Committee, which probes serious crimes, said it had opened an investigation into the crash.
The Brazilian Embraer Legacy 600 model of executive jet that crashed has only recorded one accident in over 20 years of service, according to website International Aviation HQ, and it was not due to mechanical failure.
The Embraer Legacy 600 executive jet, believed to have carried Prigozhin to his death, showed no sign of problem until a precipitous drop in its final 30 seconds, according to flight-tracking data.
Neither Russia's President Vladimir Putin nor the defence ministry have commented publicly yet on the reported death of Yevgeny Prigozhin.
Prigozhin appeared in a video released earlier this week said to have been filmed in Africa.