US
Waymo robotaxis expand operations, paving the way for driverless future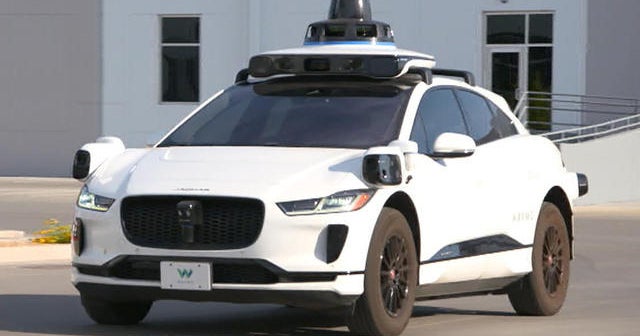 Self-driving robotaxis are already a reality in two U.S. cities and could soon become even more widespread, with Waymo leading the way as one of the prominent companies in the field. 
Waymo's app-based, ride-hailing service, operating for over six years, currently averages 10,000 passenger rides per week. And in a significant development, Waymo recently announced a partnership with Uber.
Robert Stone and Sheila Zieglowsky, residents of a Tempe, Arizona, retirement community, are among the first to try out Waymo's expanded ride-hailing service.  
"We love it. It's going to replace a car for us sooner than later," Stone said enthusiastically. 
"CBS Mornings" cameras had the opportunity to ride in a fully autonomous Waymo vehicle in 2018, when the service was limited to select early adopters and included human safety drivers in each gas-powered minivan. Since then, Waymo has surpassed 1 million driverless miles without any reported injuries. 
The company has expanded its presence in Phoenix and added service in San Francisco, and has plans to extend operations to parts of Los Angeles. Waymo, owned by Alphabet, Google's parent company, has received substantial support and investment for its groundbreaking technology.  
Skepticism, however, remains, with a March survey by AAA finding that 68% of drivers were "afraid" of autonomous vehicles.
But Adam Lenz, Waymo's head of sustainability, said an autonomous vehicle "never gets drowsy. It doesn't get distracted. It is something that is attentive all the time."   
Taking a ride with Waymo using its app, the experience was found to be comparable in cost to calling an Uber, offering a glimpse into the potential future of transportation.  
"What we've seen is that people experiencing the technology really leads to people using it more and having trust and the technology to get them safely to where they need to go," said Tim Stevens, an auto industry journalist.
He also said that while it is impressive what Waymo is doing, its presence is relatively limited compared to ridesharing giants like Uber and Lyft.